If you find yourself staring at your computer screen wondering, 'How do I get more views of my videos?', you're not alone. People often find themselves disappointed when they put time and effort into making a video to promote their products, services, campaign or project, only to find it gets just a handful of views.
But where lots of people come a cropper is making the video, posting it on YouTube, and then letting it lie there, dormant. If only videos could garner views and engagement so easily… we'd all be clicking our heels! Sadly, making your video and posting it on one platform isn't where the road ends. There's a whole host of things you need to do afterwards.
In this blog, we're going to talk about the different platforms you could be posting on to get exposure, and then look at how to get more reach and engagement. Finally, we'll explore how you can resurrect your old videos… like dormant volcanoes, they can re-erupt!
Exposure: which platforms are right for you?
Let's pause here to make an important point. Not every platform may be right for you, so you mustn't feel like you should post on all of them. Remember, your aim isn't just to attract MORE people, it's to attract the RIGHT people – your target customers.
That said, when there are so many stages for your videos to be on, it's a shame – and a mistake – to choose just one.
Deciding which platforms to post your videos on is an important part in any content strategy, as it is crucial in determining how successful your video will be. But with such a plethora of platforms out there, it can be hard to choose. Here are some of the more common ones you should consider:
YouTube and Vimeo
Both are a great place to host your video, as you can easily embed the video, or add a link to it, on other platforms too. YouTube has the added bonus of being able to garner an audience directly on the platform itself. Reports show that not only is it the world's largest video platform, but it's also the second most popular website after Google. People cumulatively spend a whopping 1 billion hours on the platform each day, with each person watching an average of 40 minutes per day.
Website
We've done a lot of testing and analysis here at Seed, and we truly believe a well-thought-out landing page within your website is the most effective stage for your video to generate leads. Here are a few key points for you to include on your landing page:
Use an eye-catching headline and a compelling subheading.
Then showcase your video.
Include clear and concise copywriting to direct people through.
Don't forget clear and direct calls to action to tell readers exactly what to do next.
Think about including a lead magnet or data capture form so that you get people's details. Even if they don't engage this time, you can then put them on your mailing list to stay on their radar and remarket to them.
Brag a bit with testimonials or case studies! Show people just how good you are.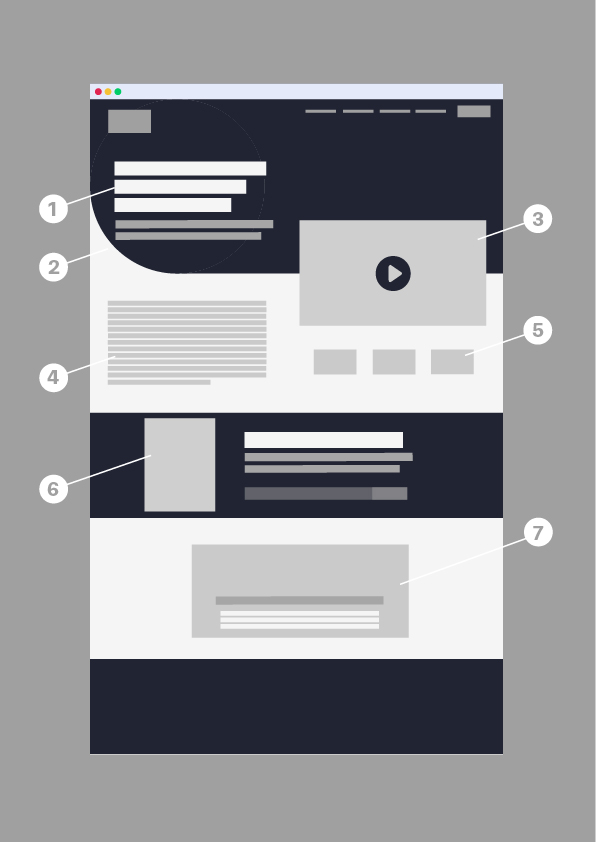 Social media
Posting your video on the likes of Facebook, Twitter, Instagram, LinkedIn, Pinterest and maybe even Reddit can lead to great exposure. You can do this either via direct upload, or by sharing a link to YouTube or a webpage. While you shouldn't expect people to connect instantaneously on social platforms, posting regular content – especially video content – can work a treat for brand awareness and staying front of mind with your audience.
The key here is to figure out which social platforms are right for your audience to ensure maximum exposure. There's no point in posting on Twitter if your potential customers hang out on Instagram.
Spend time figuring out which platforms you should use. And if you don't know who your audience is… find out. You're just shouting into the abyss if not!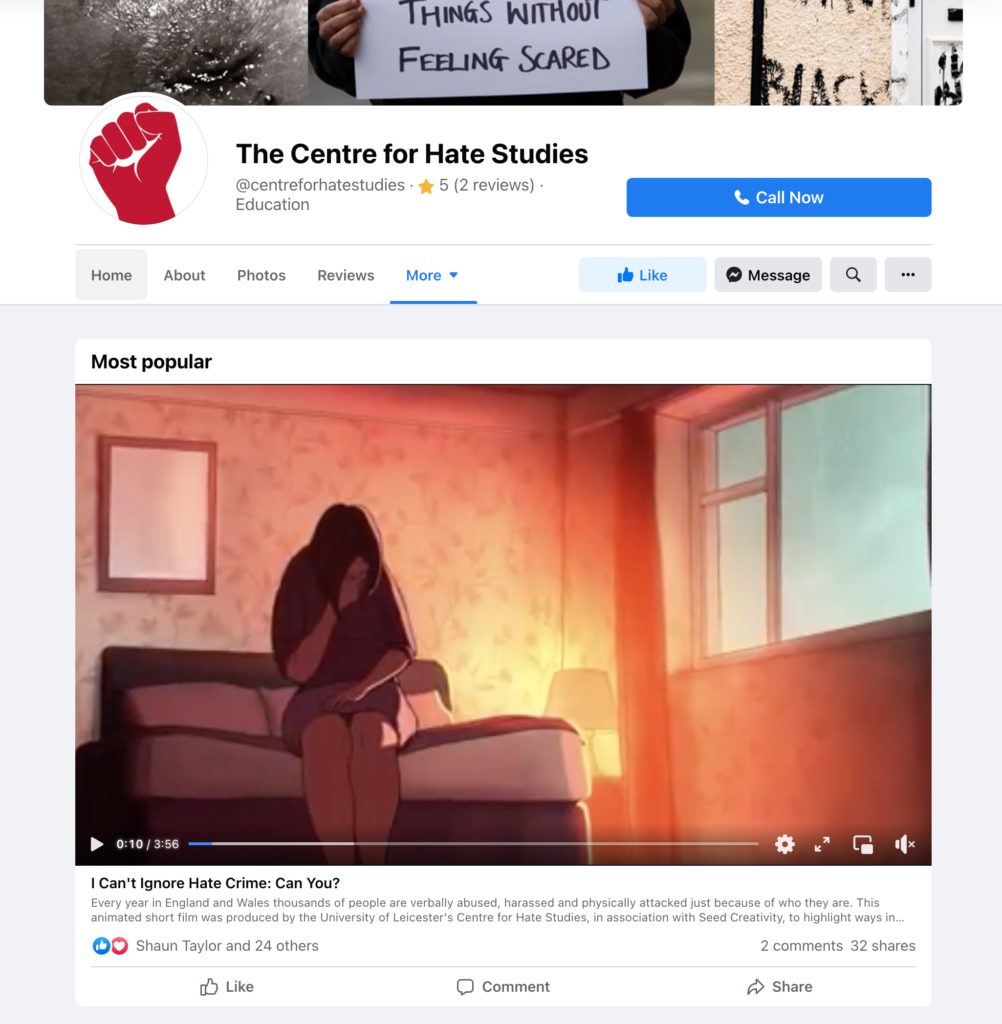 Eshots and newsletters
Never miss an opportunity to send a new video out to your marketing list each and every time you make one – either in the form of an eshot or a newsletter. These people are already signed up, already interested in what you do. Speak to them. It's a no-brainer.
Remember – don't embed the video in your email. Put an attention-grabbing thumbnail with a link to encourage people to landing pages on your website or directly to YouTube.
Presentations, workshops and seminars
Video content is amazing in presentations, workshops and seminars – especially when you use it right at the start. It not only sets the scene and gathers interest, but it can also answer many questions straight off, which saves time for other important activities or content throughout the rest of the session.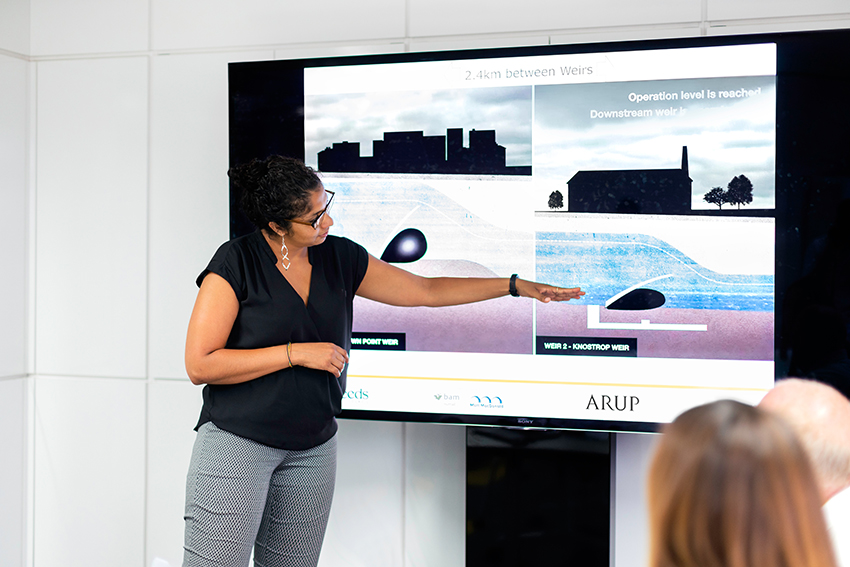 Forums, groups and communities
Where does your target audience hang around digitally? Find out. Look at platforms like Quora, Reddit, Facebook groups, LinkedIn groups, Slack, Discord, Twitch… the list is long! Then get your videos in there, smartish.
You know you have your audience's interest because they voluntarily signed up to be part of that forum, group or community.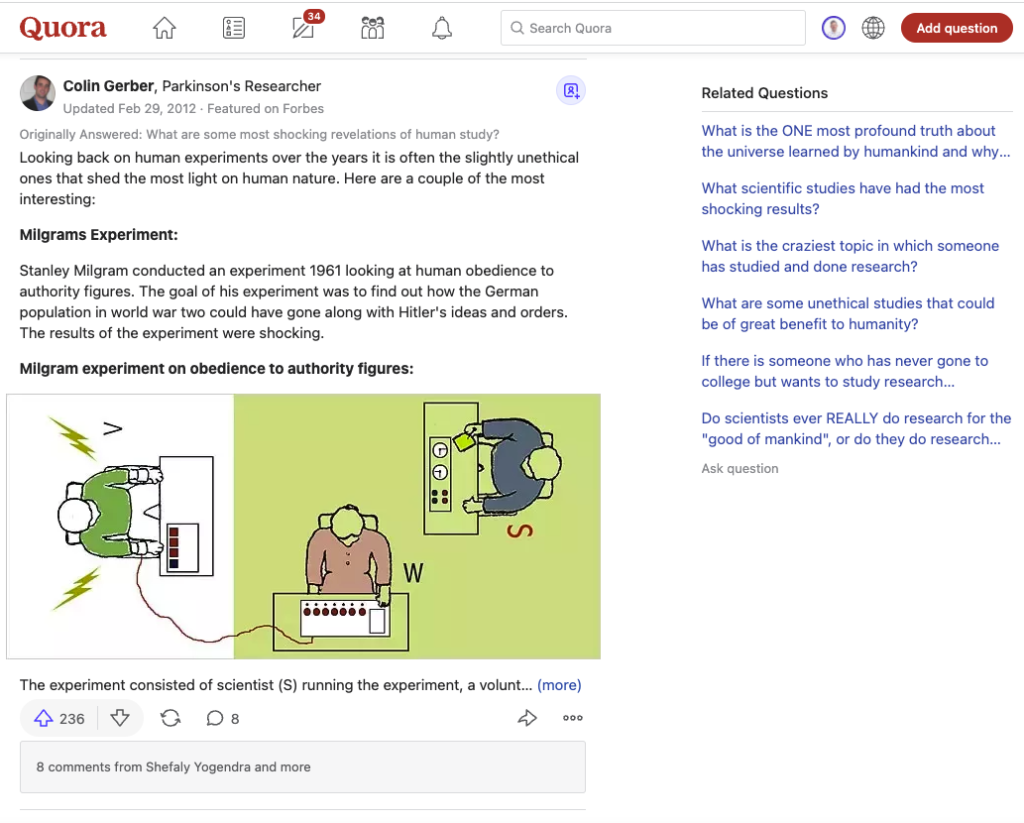 Article sites
Depending on your audience, you may wish to consider posting your video content on article sites such as Medium, Tumblr, Quora and eHow. However, as with everything, consistency is very much key here in order to reach people.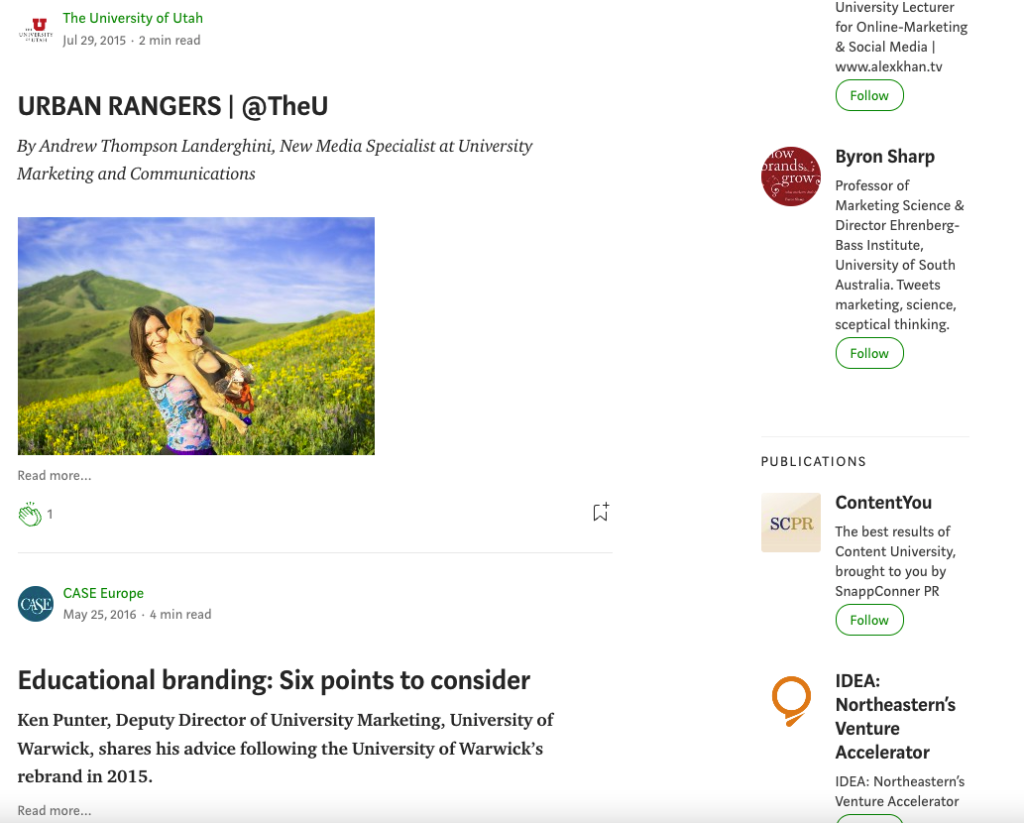 Video adverts
If you have the budget, you could look into paid video ads on social media platforms. YouTube, Snapchat, Twitter, Facebook, Instagram, LinkedIn and TikTok all offer this possibility. These can rustle up loads of engagement as individuals who already have an interest in your brand or project will see your videos via the magic of algorithm-based targeted marketing.
So, there you go – a list of places you could post video content. But remember, you don't have to post on all of them. Choose the ones you think will work for you and then commit to being consistent.
Now you have an idea of where you might post your video, let's look into how you can increase the reach.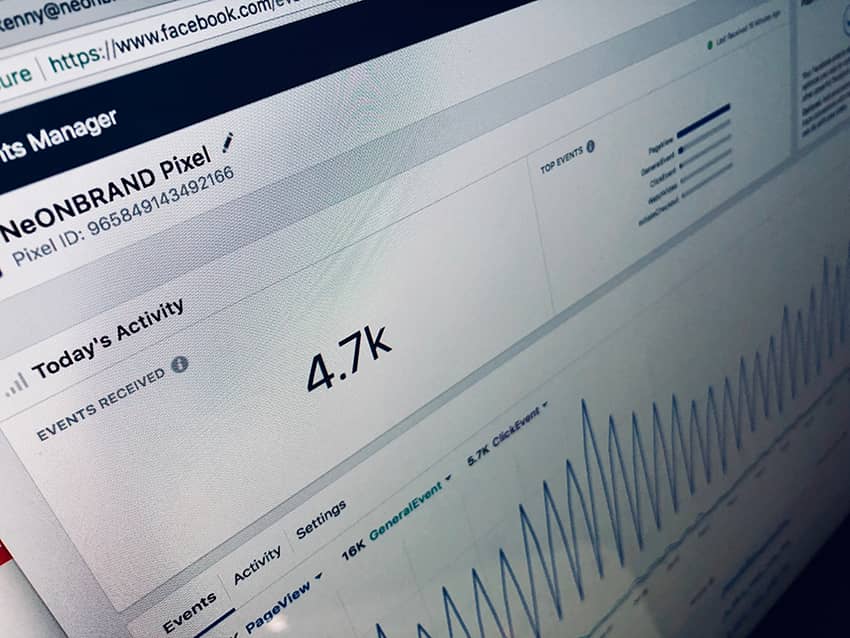 Reach: how to increase video views
The next step is figuring out how to get more views of your videos. Given that "72% of consumers prefer to watch a video about a product than read a product description", there is a definite appetite for videos, but people can't watch what they can't see. So let's look at how you can make sure your video gets in front of more people, and the right people. You can increase your reach by:
Paying attention to SEO – researching and including the best SEO keywords and terms will help make sure you are visible in search results. This is intrinsic for both organic and paid reach.
Adding subtitles to your videos – this can have a huge impact on how many people watch your video. Parents trying to get kids to sleep, commuters on public transport, colleagues not wanting to disturb the rest of the office… there are so many people who prefer to watch with sound off, and subtitles make this possible.
Encouraging views and engagement – there's a wonderful cycle of reach and engagement. You need your videos to reach as many people as possible to increase the chance of people engaging with them. Then, platforms reward content that attracts engagement, by increasing its reach. And so it goes on… As social media is your best friend for gaining reach for your videos, here are five quick tips to make sure your content reaches the maximum number of people:
Regularly increase the number of followers – on the free version of LinkedIn, for example, you can invite 100 new followers to your business page each month. But be sure to search your contacts by industry or location to invite the right sort of customers.
Find the best time to post – play around and test out different times for posting to see which time of day gets the most reach.
Know your audience – FYI, it's not everyone! Knowing who your audience is is the crux to the success of your whole business.
Engage your tribe – there is no shame in getting the people who know and love you to support your content. Tell them, tag them, get them involved!
Use relevant hashtags – spend time looking into the best hashtags for your industry and audience, as well as keeping an eye on trending hashtags.
Once you have your videos and content reaching the right people, we need to know how to get them engaging with it. So let's take a look at this final step in how to increase video views.
Engagement: how to increase interaction with your videos
The golden rule here is that, the more useful your video is, the more likely it is that people will engage with it. So, first and foremost, think about the content you put in it. But – and it's a big but in a noisy, content-filled world – you need to stop people scrolling. Or else there's no chance of them engaging. To do this, you need two key things:
A short, snappy, attention-grabbing title
An eye-catching thumbnail
These will hopefully provoke readers into making that all-important 'click' onto your video… and then you have them! So grab your chance and tell them what you want them to do next. In every video you make, try to:
Make people feel something – emotions are a hugely powerful tool. Evoke them.
Include calls to action – ask for comments, likes and shares to naturally increase video views. People are more likely to engage with something a friend or colleague has found interesting.
Ask them a question – this will incite them to engage further and leave comments.
Get involved in the conversation – respond to all comments to keep the conversation going and start creating community around your content. These are the people who will look out for your content and interact with it on a regular basis. And who knows, they may be the people who turn into the customers you're looking for!
Before we come to a close, one thing that is absolutely essential when you're trying to increase video views through exposure, reach and content is to test, analyse, test, analyse… continuously. Experiment with different platforms and channels and find what works best for you. This is the only way that you'll develop the best strategy for getting maximum success with your video content.
And we just want to leave you with one final thought…
Dormant volcanoes can erupt… so can old videos
If you've posted videos in the past and they haven't done so well… don't commit them to the video morgue just yet. The likelihood is that they haven't reached their full potential yet because you haven't implemented the advice outlined in this blog in terms of exposure, reach and engagement. So go back through, step by step, apply the process to your dormant videos… and they could very well erupt!
We don't want you to lie awake at night asking yourself how to increase video views. You're now equipped to make a solid start and watch those YouTube figures soar! Get in touch and book an exploratory call. 
---
Like this article? We've got loads more where that came from. Sign up to Project: Insight, our fortnightly email digest for best practices in research dissemination and creative innovation for projects.

---
Written in collaboration with Jo Berthalot.