10 Steps to Successful Research Communications
You've completed your latest research project. Hours, weeks, months, maybe even years of work now lie on the pages of a chunky document. The results are amazing, and you want to share them wide and far across the globe. And so you should. Projects like this are what change the world, contribute to society, and lead to new, life-changing innovation.
But how do you get people to engage with the findings of your report? You need to think about the same things as with any content – it needs to stand out, tell a story and be able to be consumed quickly and easily. It needs to connect. Unfortunately, many people are time-poor and do not have the space in their schedule to read a long document.
But there are many other mediums to choose from, such as:
animated explainers
apps
virtual reality demos
prototypes
…These are all amazing storytelling tools that will excite and engage your audience! With this in mind, when scoping out your project at the budgeting stage, think about which medium could deliver the key messages of your research to stakeholders swiftly and concisely.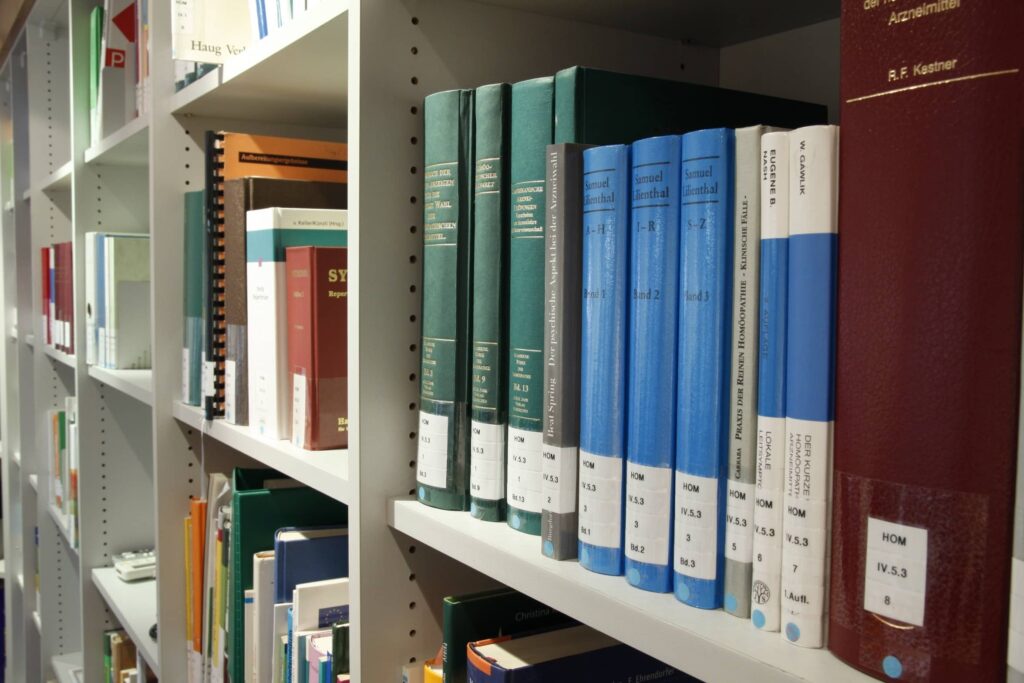 Here are 10 steps to ensure that your research project is turned into a story your audience can connect with…
1. Get a team together
First things first, get the right people on the bus. Put together a steering group that includes all the best people to turn this research project into something that communicates your findings in a different way. Your team could include academics, students, stakeholders, creatives and those who will benefit directly from your research.
2. Develop a research communications strategy
You will have had a strategy to execute your research and collate the findings. Now, you need a strategy to communicate them. This is really the foundation, the core purpose and the fabric of being successful in getting your audience to connect with your project findings. Spend time on it. It's not to be rushed.
A research communications strategy involves developing an identity around your project – something that your audience will connect with. It's the first step in creating a story.
Here at Seed, when we take companies and universities through research communications strategy sessions, we encourage them to discover their:
Purpose
This is your highest level of contribution, your just cause. It's what has driven your project forward from the start and why you want to communicate its findings.
Vision
Think about how you want to see the project evolving in six months, a year, five years' time. What's your goal? What do you want to change?
Philosophy
This is about the way you do things, how you handle information and how you work together with others. It revolves around your morals, your beliefs and the culture you establish with those you work with.
By thinking carefully and deeply about these three points, you'll be giving your audience something almost tangible to connect with – an identity, a cause.
3. Determine your audience
Look at all the different audiences that you want to access this content. This entails examining their behaviour and their pain points:
What problem are you solving for them with your research project?
What is it they want and need?
What stresses them out?
What makes them happy?
Doing this will give you a solid steer of your research communications and how to present your content in a way that will make people want to access it.
4. Find your category
A shift in mindset could be needed here. We naturally try to be better, but what if we tried to be different? What if your project offered a totally new solution, rather than just a better one? Instead of trying to compete, offer something new that differentiates you from others. And we're not talking about your identity design here. Category offers a solution FOR the audience. It's your proposition to them, what value you are delivering. Identity design serves it TO them by establishing relationships and connectedness – both visual and experiential. A category is intrinsic to the success of your identity. The two need to work together in harmony.
Let's delve a bit deeper into categories here…
HelloSign and DocuSign brought the category of digital signatures to the fore, making signing documents online a cinch. Vivobarefoot produces shoes, as do so many other companies. But their category is sustainable shoes that are as close to walking barefoot as possible. And Beyond Meat delved into the new category of plant-based meat with great success.
We are surrounded by categories – phones, computers, clothing, holidays. But what's really exciting is when a new category appears and differentiates itself. That's when it becomes the 'thing' to have that nobody else can compete with.
So, could your research project create a whole new category? Well, whatever new information or product your research has found may well be your category. For example, if you've found a new sustainable material for a drinking bottle – that's your category. And here's the key… you need to sell the category, not the product. Everyone has a drinking bottle – if you lead with that, you're going to be up against a lot of competition and it will get lost in the noise. But if you lead with the new sustainable material and its benefits, that's going to grab attention in a world that's increasingly concerned for the environment.
5. Develop a personality
Now you've determined your audience and thought about category, it's time to develop a personality. What characteristics could the findings of your report have? An excellent way to go about this is to consider the different archetypes.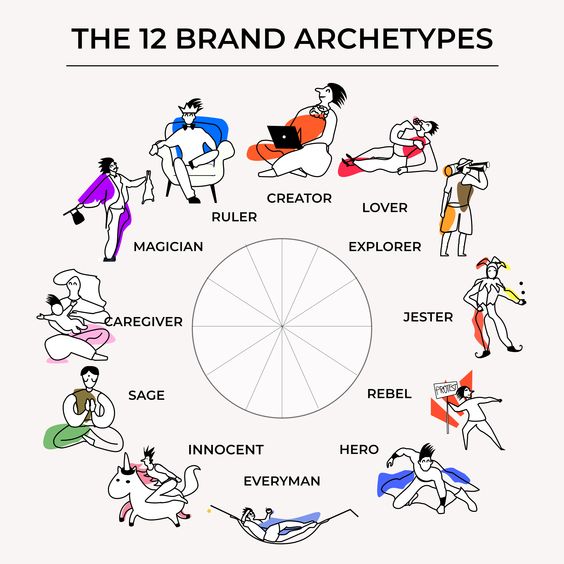 Does your research project align with a hero or a sage, a rebel or an explorer? This is where we start to really hone how we are going to communicate with your audience, as developing characteristics and personality leads to establishing a strong tone of voice and determining the style of imagery.
6. Create a compelling story
This step is a big one – it focuses on how you use storytelling to communicate your proposition to your audience. A fantastic way to do this is to figure out who or what is the hero, villain, guide and superpower of your project. Often, the hero is the end-user or the stakeholder. The villain is the hero's problem or pain point that needs solving – it's the reason you did your research. It could be something like a lack of evidence, insufficient information, or outdated tech. The guide is the research project itself, and the superpower is its findings.
If you use this approach to structure your story, detailing how the guide uses its superpower to defeat the villain for the hero, then you'll have something truly compelling for your audience to become engrossed with and passionate about.
7. Write your script
You're now at a point where you can start to craft your message, your narrative, and ultimately your script to win over your audience. You need to think about the character you've developed for your research project and the tone of voice and language you need to use to convey its personality. Start small by choosing words, then build these words up into phrases, sentences and messages that will resonate and engage.
Starting with the script before turning to art direction and choosing a medium can actually lead the narrative and naturally become many elements that can be used throughout your marketing… a pitch, a conversation, a presentation. But they all stem and grow from the script.
8. Create art and graphics
Use your script as a steer for the art direction. Again, choosing art and graphics that match the archetype of your project will create a stronger experience for your audience, which will lead to a stronger connection. And really think about your visual identity and content, as this is where it really comes into play – remember, it serves your solution TO the customers. If you've decided on a rebel archetype, then pastel, flowery visuals aren't going to gel.
9. Decide on the medium
Here at Seed, we are hugely into video as a means to convey a message. Animated videos and white paper explainer videos are not only a great way to communicate what can be complicated information, but they also make your project stand out as they are a relatively new medium used in this field. They make people stop and notice, highlighting that you're not afraid to do something differently. In itself, this type of research video could be called a category.
A great example is the animated explainer we made for RePhoKUs – a team made up of members from organisations and institutions from across the globe who are fighting to highlight the increasingly serious problem of soil depletion and phosphorus pollution to stakeholders within the UK food system. We brought information from multiple minds together to create clear, cohesive and consistent research communications.
However, there are many other forms of medium, such as new online apps; virtual reality, artificial intelligence and augmented reality prototypes and demos; webinars; and interactive presentations. Which one works best for your project will depend on what you want to convey and to whom.
So, once you've decided what will work for you and your research project – go and create it! Script in one hand, visuals in the other, and all the knowledge of the process tucked away in your brain – it's a recipe for real success. But the process doesn't stop here…
10. Track, test and analyse
Creation is not the end point. It's absolutely crucial to track, test and analyse the results of all this work. How well has your story connected with your audience? Have you successfully conveyed the findings of your research project in a way that they will be useful to people? Get feedback and then use it to adjust, adapt and improve so that you – and your project – can make even more impact.
Thinking about creative research communications?
If you're looking for a way to effectively disseminate your research project, get in touch and book an exploratory call. 
---
Like this article? We've got loads more where that came from. Sign up to Project: Insight, our fortnightly email digest for best practices in research dissemination and creative innovation for projects.

---
Written in collaboration with Jo Berthalot