Amongst the uncertainty of Brexit, and with the whiff of Industry 4.0 in the air, you might be a little uncertain about the future of your business, or of the manufacturing industry as a whole. Experts all over are proclaiming prophecies and predictions, but the truth of the matter is that nobody really knows how things are going to pan out for UK industry. You might like the idea of hiding under the stairs until the whole thing blows over, but a little work now on reinforcing your weak points could be the thing that keeps you standing at the end of it. One weakness commonly found in businesses across the manufacturing industry is a lacking online presence. Now's the time to address it.
An intelligent digital strategy can increase value in many areas of the business, some of which you may have overlooked. Here are five reasons to have one:
1. Sales
The most obvious reason to update and innovate your marketing strategy is the financial benefits. Going digital is a real shot in the arm for your business: when it's done correctly, it's common to see a return of a hundred times the invested amount. A seemingly small addition to the blueprint of your company can have a huge impact. In a recent survey of manufacturing companies in North America, just 9% of respondents were unable to demonstrate that content marketing directly resulted in increased leads. So it's crucial if you want to bulk up your client base.
2. Customer Loyalty
Happy with your volume of customers? Well, digital marketing doesn't just serve to increase new leads. For a start, your loyal customers could become even more loyal when they feel your online presence and are regularly reminded of how great your company is. Use your digital platform to document your success story: by championing the amazing work that you do with your clients, your business relationships will further cement themselves. It's easy to get comfortable with a pool of trusty customers, but you can never anticipate anyone's next move. Rise even higher than your competitors and they won't get anywhere near your clientele.
3. Workforce Engagement
Another perk is the positive effect on your workforce: an impressive website and digital output will turn you into a company that people want to work for, so you'll get the pick of the crop with each new vacancy. And as for your existing staff, inclusion in social media often improves employee engagement, as they'll feel like they're part of the story. So it won't be long before you've got nothing but 24-karat cogs in your machine. You'll also find that your staff indirectly contribute to your online marketing. Say you post a video of Joe down in the warehouse: he'll share it via his personal social media accounts, and his friends might share it too. Posts that reach people organically are much more likely to be taken seriously.
4. Humanise Yourself
Your business is either B2B or B2C, but we're all H2H: human to human. We may be living in the digital age, but communication still boils down to human relationships. If, like many manufacturers, your sales cycle is complex and products are sold indirectly, you may feel disconnected from the end customer. Content marketing, social media, email newsletters and targeted ads can help to bridge the gap between you and your user, to create contact and conversation. This, in turn, ties back in with customer loyalty, and also improves brand recognition.
5. Your Digital Footprint
Have you ever tried googling your company? You might have found the odd little nugget of information here and there, but overall a pretty minimal depiction of your business and all the hard work you've put in over the years. With every bit of content you share via your website and social media, you're putting down little pieces of the jigsaw puzzle. Documenting important events, notable work and accomplishments, and even just day-to-day photos and updates: it all contributes to your company legacy, creating an impressive archive for you or anyone else to look back on. For a prospective client, whether or not they pick up the phone to you is often based on their first impression when they see your search engine results. Make sure you leave your digital footprint.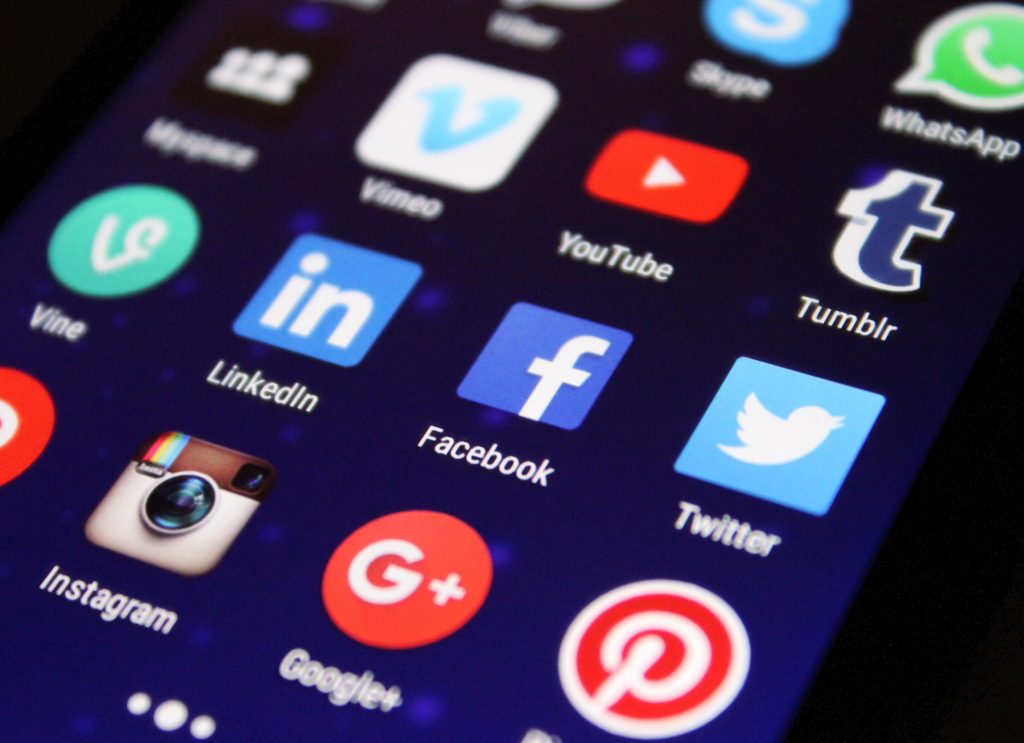 The advantages of a decent digital marketing plan are boundless, so whatever your end goal, there's really no reason to put off getting one in place. And once you've established your strategy and found your flow, a lot of the work can be automated, meaning you won't find yourself spinning plates just to keep on top of it.
So, where to start? It's important to adopt a brand new perspective when entering the digital sphere: a willingness to evolve with trends and technology is paramount. If you need a bit of a leg-up, Seed delivers digital marketing courses, so you can learn everything you need to know about to become a pro. We'll work with you to harvest new creative ideas and methods to build a strategy that's right for your business.
Book onto one of our short courses and let us upgrade you to Marketing 4.0.