Something very odd has come to the attention of us here at Seed. Brand image and brand identity are phrases that seem to be having a crisis of… identity. In the words of Alanis Morissette, 'Isn't it ironic?'.
What is brand image and brand identity?
There are a plethora of articles around that say that brand identity is the visuals of your brand – your colours, logo and so on, and that brand image is the way your brand is perceived by the outside world, going beyond identity to connectedness, reputation – the substance of your brand.
The real definitions
But, here at Seed, we don't see it like that at all. In fact, we see it as the complete opposite. And even Google agrees with us. Look at these definitions…
Brand image
A representation of the external form of a person or thing in art.
Brand identity
The fact of being who or what a person or thing is.
So we're here to talk to you about how we see these terms, and how our approach to branding helps businesses to reap consistent, long-term rewards. But before we explore what the terms mean and how you should go about defining them in your business, we want to make you aware of a pitfall many businesses make…
The style-over-substance pitfall
For the Great British Bake Off fans out there, you'll be all too familiar with the disappointment on contestants' faces when Paul Hollywood delivers the crushing line, 'It's style over substance'. Basically, your cake looks amazing, but tastes pants.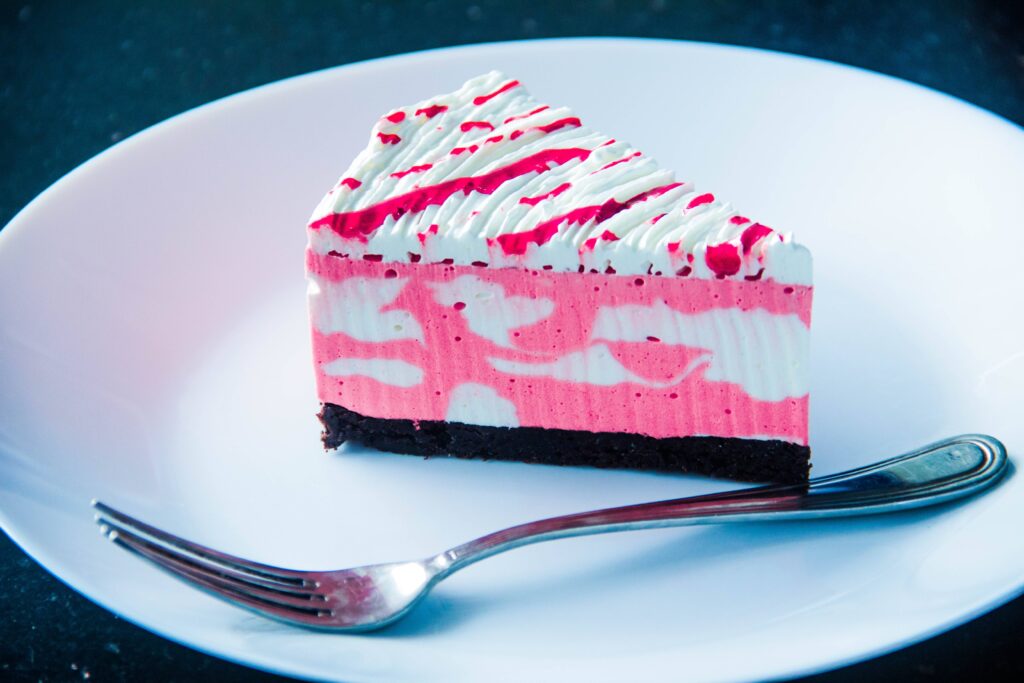 It's easy to succumb to shiny-object syndrome and want to get your logo done first so you have something to proudly present to the outside world. But it's a pitfall that businesses need to avoid if they are to really succeed, because, while looking great is important, if your brand doesn't run deeper than visuals, you're in trouble.
Our approach at Seed makes sure this doesn't happen, and it comes in three steps…
1 – Find your category
There is a temptation to try to be better, to sell products that are better than others. But what about if you find something that is different? A new solution? A new category? Then you negate competition… because, simply, there isn't any.
Your category is not your product or service
Your category becomes what solution you sell… not your products. Think about Tesla. They don't just sell cars. They sell electric cars. They sell the positive impact they have on the environment. And people spend tens of thousands of pounds to get into that category. While there are now other brands that sell electric cars, Tesla owns that category, they have most of the marketing share – they are the electric car category kings!
You can find out more about categories in our Brand Master Flash podcast: Branding vs Category Design. But the point to make here is that your category provides a new solution for the audience and encompasses your brand as a whole… including brand identity and image.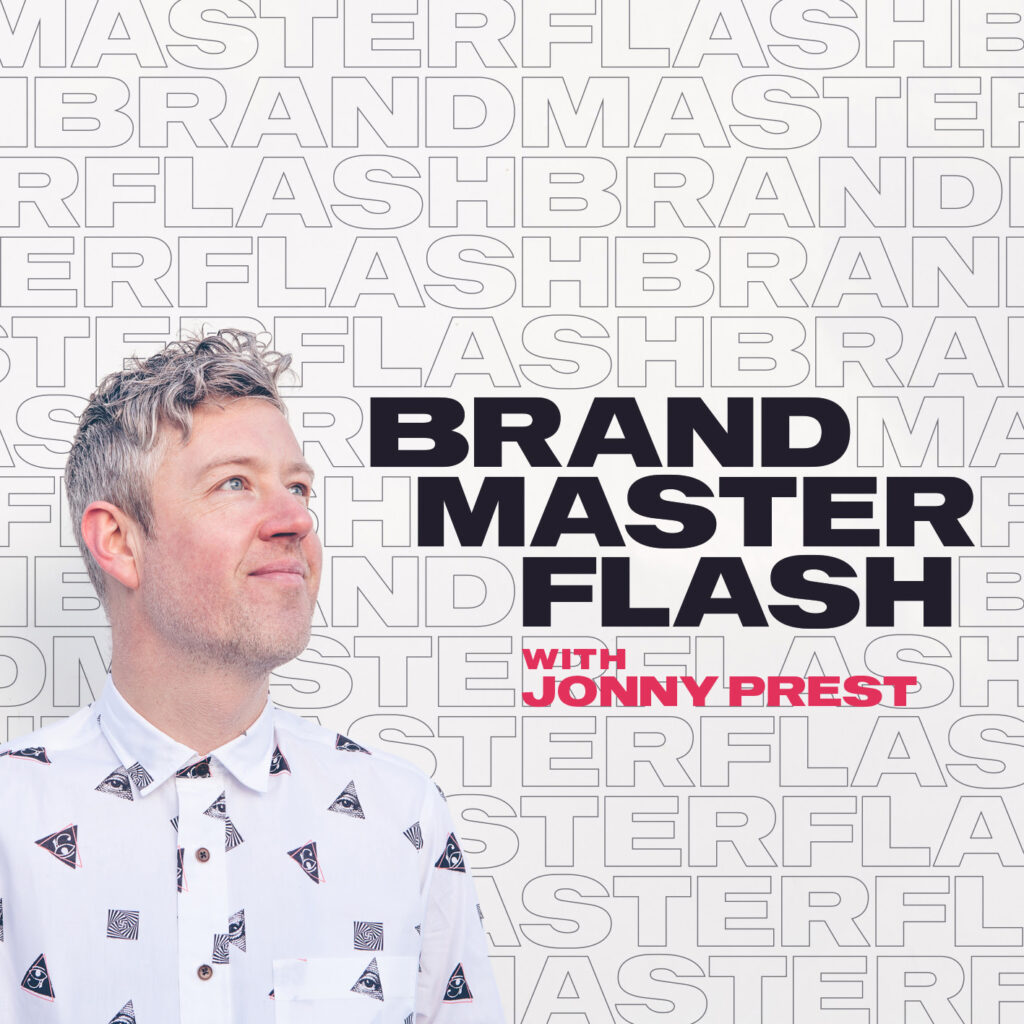 2 – Create your brand identity
Your brand is an identity within a perceived space – that space is your category. So this is your next step in brand strategy. But remember, for us at Seed, brand identity doesn't mean visuals – that's called brand visual identity.
Creating a strong brand identity
For us, identity is psychological. It's about creating relationships, connectedness and a feeling of belonging. It's about shared values, purpose, experience, personality and authenticity.
It should be magnetic, pulling the correct people super-close and forming a bond with them. It establishes what will become your reputation, what you're known for and why people stick with you. It's your essence.
Aligning your identity
A key tip here is that your brand identity should align with the identity of your customer. You should have the same views, goals and drive, and be speaking to them in their language. So always keep them front of mind when creating your brand identity.
You don't own your brand identity
A really important point to grasp about brand identity is that you don't own it. It's owned by your target audience's perception of you. And it's also never 'done'.
Your brand identity is something that evolves as times and expectations change – both within your business and in the world as a whole. It has to in order to maintain that crucial connectedness. So you need to nurture it so it stays strong and true, and doesn't fade away.
3 – Design a strong brand image
We can't stress enough that only when you have found your category and brand identity should you move on to designing your brand image. This is where everything comes together and is represented to your audience in visual form. Jumping the gun will mean you will be dealt the 'style over substance' blow… which, as a business, is hard to recover from.
Connecting brand identity with brand image
That said, this does not mean that brand image is any less important than brand identity. Part of getting people to connect with your brand identity is getting them to connect with your image.
We're sure Paul Hollywood would agree that the first bite is with the eye! Images evoke just as much emotion and feeling as identity does. And while you don't have ownership over your brand identity, you do over your brand image.
Consider your potential customers' tastes
So invest in choosing the correct colours, tones, lines, shapes and images for your logo and brand assets. Consider the style, tastes and preferences of your target audience and what will consistently connect with them over time.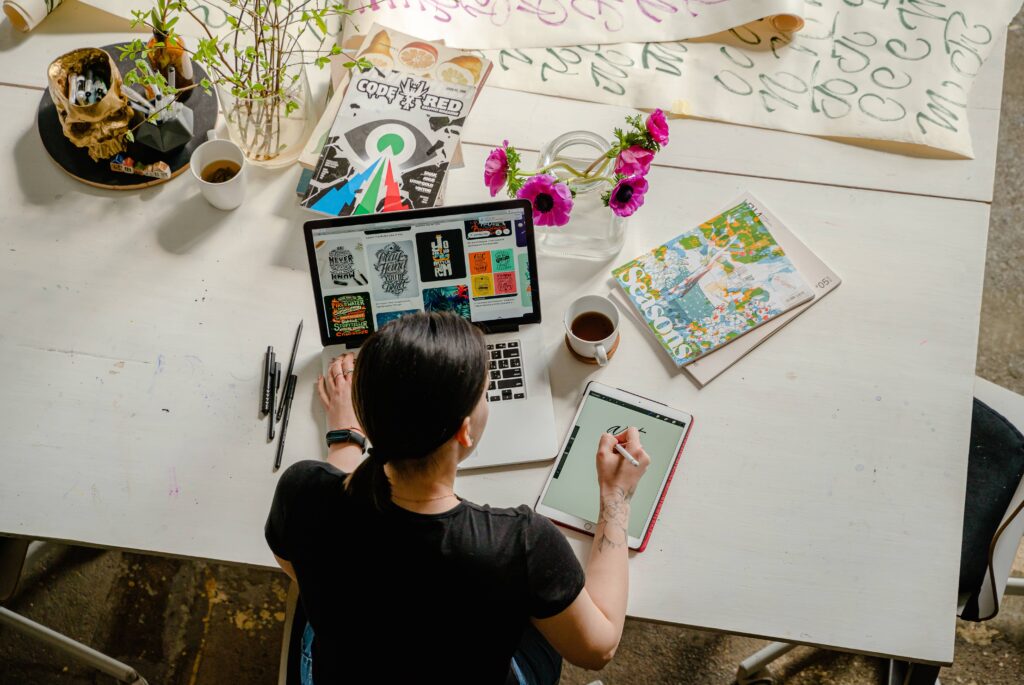 The elements that make up your brand
These three elements are so intrinsic to each other and make up branding as a whole. Each element is as important as the others and, if one is weak, it will be to the detriment of the others. Two things are crucial here…
Building your identity
Firstly, building a brand identity and creating a brand image calls for diverse cognitive thinking, so bring your best minds together to form an incredible team and then spend quality time strategising.
Avoid style over substance
Secondly, make sure you follow the order of the above steps to avoid the fate of style over substance and finish with a wholesome, well-rounded brand that connects and exceeds expectations.
Need support with your brand image and brand identity?
At Seed, we find it hugely fulfilling to take businesses through this branding process and see them emerge at the end set for success. If you'd like to know more, get in touch and book a exploratory call. We'd love to chat to you. 
---
Written in collaboration with Jo Berthalot