COP26 has been described as "the world's best last chance to get runaway climate change under control". It's got the world to sit up, listen and think about the big changes we all need to make to create enough positive impact to protect our wonderful planet.
You, the successful business leaders, have the most incredible opportunity to be the change makers. Whether a founder, a CEO or a member of senior leadership, you have the real and exciting chance to create legacy… by bringing good to the world. You can make your brand one that effects powerful impact and contributes to a cause that will protect our planet and its people… a brand that your grandchildren can be proud of.
So it's time to sit down and think about what you want, what change you want to bring, what you want to be remembered for. And you know what? By doing this, you'll see your brand go from being good to being great.
How do we do this? By finding the purpose of your business. The reason you do what you do, why you exist and why you are passionate about it. But before we delve into what purpose is and how you can discover yours, there's a key point we want to make…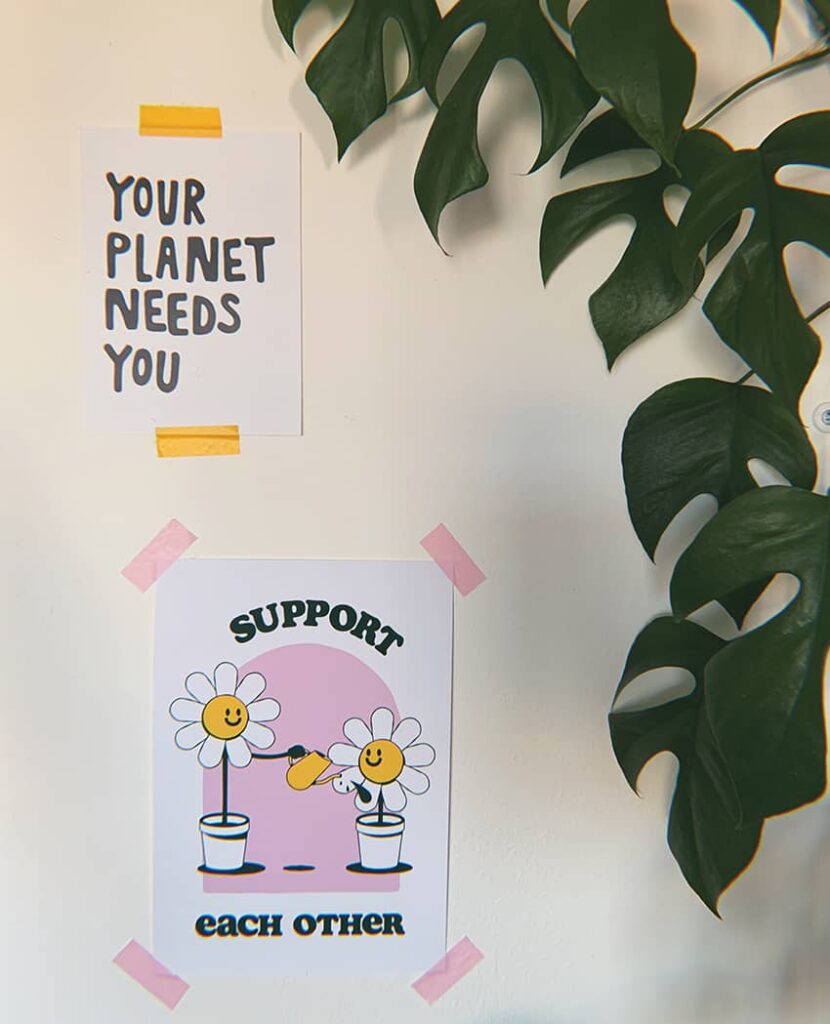 Purpose first, then profit
You are a business after all, and yes, the main aim of a business is to make money. In basic terms, the higher the profits, the more successful the business. But, and it's a big but, recalibrating your compass to become a purpose-driven organisation and think of purpose first, rather than profit, will benefit your business in so many ways. Here are just some:
Whether you have 2 or 2,000 members, it will unite your team to create a stronger, happy and more productive workforce.
Your network and community will grow, as you'll be able to reach more people who will want to follow you and engage with your brand.
You'll become more visible as people will share your story, your purpose and your work.
More people will talk about you, which is what we want in business – to be part of discussions so awareness increases.
You see, purpose and profit come hand in hand and can work in harmony. They are both important and can feed off each other in a fantastic, magical cycle – what we call a circular strategy. People invest in a purpose, in something that will do good, help others and protect our planet and its people. This investment leads to more profit. More profit means you can invest more in your company and strive even more for your purpose, which leads to more buy-in from your employees and customers, and… more profit. And so the cycle continues. Suddenly, you're contributing to a better world, and growing a better, more profitable company.
The proof? It's been proven that, in these Covid times, purpose-driven brands will be more focused, create more positive change, and ultimately survive and be profitable.
So, now we've got that thought process going round in your mind, let's move onto finding out what purpose actually is…
What is purpose?
Your brand purpose is just one part of a brand strategy. It's the reason that you get up in the morning to do what you do.
But it's more than your job itself. It's what you, your company and your brand stand for. It's what you care about, what you want to see change in the world, and what you are doing to help make that change. In short, it's your highest level of contribution.
You may be thinking that purpose sounds a lot like Corporate Social Responsibility (CSR). But it's not that simple.
CSR sees companies sponsor a local football team or donate to a local charity. Purpose is much bigger. It comes right from the heart of an organisation. And it affects your company both inwardly and outwardly:
Inward Effect
It creates a culture – it gives everyone a just cause to work and drive for, a reason to be connected with each other, a reason to come to work.
Outward Effect
It helps the world become a better place and gives people a reason to invest in you rather than your competitors.
If you find yourself thinking "but what is my purpose?", you're not alone. It can take several brand strategy sessions full of big, loaded questions to work it out. But one thing to really remember is that you can keep it simple. It doesn't have to be big, audacious gestures to save the world. It can be small steps and actions that make a difference. But it needs to be something that's very much at the heart of your business.
Let's give you a few examples of brand purposes before we move onto how you can discover yours.
Dove
"To help improve the self-esteem of girls worldwide"
This is a lovely, aspirational, inspirational purpose that is very easy for
customers to feel connected to. Who wouldn't want to invest in the fight for
this? And for team members, it's motivational – working for a company that
strives for a purpose like this must be truly beautiful.
Tesla
"To accelerate the world's transition to sustainable energy"
Tesla isn't just about electric cars. It's about pushing forwards to invest in sustainability and help people transition over to it by finding new ways of working and living. That's a really admirable purpose.
Patagonia
"To use business to inspire and implement solutions to the environmental crisis"
In a world suffering from so many big environmental crises – fires, pollution, climate change – the outdoor clothing company, Patagonia, stands out as an organisation with a really important cause focused on helping both the planet and its people.
Now you've got an idea of what brand purpose is, let's look at how you can discover yours.
How to discover your brand purpose
The thing is, you probably already have one. Maybe you haven't written it down, vocalised it and communicated it with your team, or even realised it yourself. But it's most likely there, in the background, waiting to be discovered.
Here at Seed, when we run brand strategy sessions on purpose, we start by asking three specific and very big questions. And we encourage a whole team approach to this exploration process. Brand purpose isn't something you dictate. It's something you find, share and build with your whole community – your team, your stakeholders, your customers. So, these three questions are: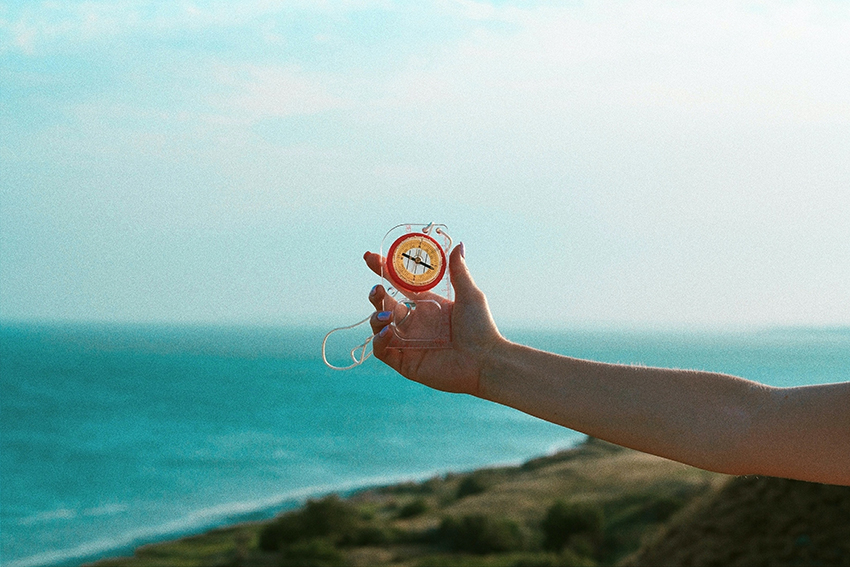 Why does your company exist for its staff and its customers?
Here you need to dig deep and ask why you do what you do, why you exist and why you are passionate about it. Answers from your team members may be different to yours personally as a leader, but seeing your business through others' eyes is a great way of discovering how you connect with them – both your staff and your customers.
How do you make a positive impact?
Think geographically for this one. And think inwardly and outwardly, considering your team, culture and customers. Start locally, then build up regionally, nationally and finally globally. This will inspire you to build on your purpose and make a more positive impact as your business grows.
How do you want to make a difference?
There are so many different ways that you can make a difference. As we've said, it can be overwhelming. But these are the five main areas you should consider:
Political Difference
This landscape is big and heavy with lots going on. But is there something you'd like to take a stance against or fight for? If so, there'll be others that want to join you!
Improve the Environment
Again, there's so much happening in this space and there's lots of good to be done by incorporating an environmental element into your purpose.
Resolve Social Issues
The pandemic has caused a lot of social issues. There are people young and old that need help and care. Mental health has been hit hard. Could you contribute to helping in some way through your purpose?
Improve Economics
Many local businesses, people, families, young adults, the unemployed and many more are struggling due to the economy taking a dive over the past couple of years. Could you do something to support them?
Advance Technologically
If you're a progressive company that loves to push boundaries with innovation, you could use this passion to advance new technologies that will help the world in so many different ways.
Why Do These Have an Impact?
Having a purpose that fights for one of the areas above is an incredible and beautiful thing. Not only will you be creating a positive impact for other people in the world, but you'll be breeding a culture that people will want to be part of, strengthening your brand and your company as a whole. It's also a constant. No matter whether your business goes up or down, left or right, launches new products, recruits new employees… your purpose is your North Star and gives you direction for travel and progression.
All of this takes time to work out. And you won't see the effect and benefits of it straight away. It could take months or even years. But if people can see the clear purpose and drive at the heart of your business, they will follow you and become your fans.
And that's when the magical cycle works (or circular strategy) sets in motion and creates more awareness, more buy-in, more profit, and more chance to reinvest in your brand purpose and do good in the world. So remember, recalibrate your compass to become purpose-driven – purpose first, then profit.
Next steps in exploring your brand purpose…
We're truly passionate about helping outward-looking companies discover how they are going to bring good into the world we live in. Get in touch and book an exploratory call. 
---
Written in collaboration with Jo Berthalot