Leicester Students' Union Branding Communications
Brand Identity and Animation
Leicester Students' Union
Leicester Students' Union Branding Communications
Approached to tender for the rebrand of The University of Leicester Students' Union (ULSU), we were immediately taken by the enthusiasm of Ellen and her team. So, we had to win it. And we did: our long history with the target audience gave us the edge over other agencies. As well-versed publicists in youth culture, we understand student markets and emerging visual styles and language.
The idea was to develop an identity that separated the SU from the University itself, creating a clear independent brand. Active, inclusive and with a powerful student-led voice. So, it was important that we created something striking, fun and with an ability to connect to the audience.
So, where to start? Audience-led engagement. Through focus groups, we put stakeholders and influencers at the heart of the creative process. We played around with a load of different styles: from classic-with-a-modern-twist to the daringly abstract. Bold shapes, bright colours, big impact. With each step we honed, tweaked and developed.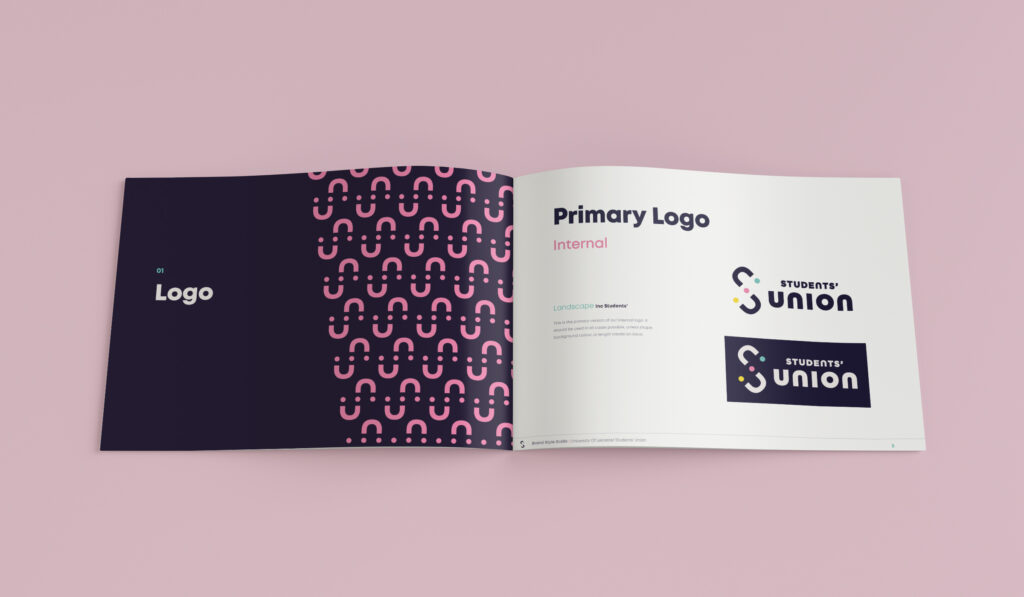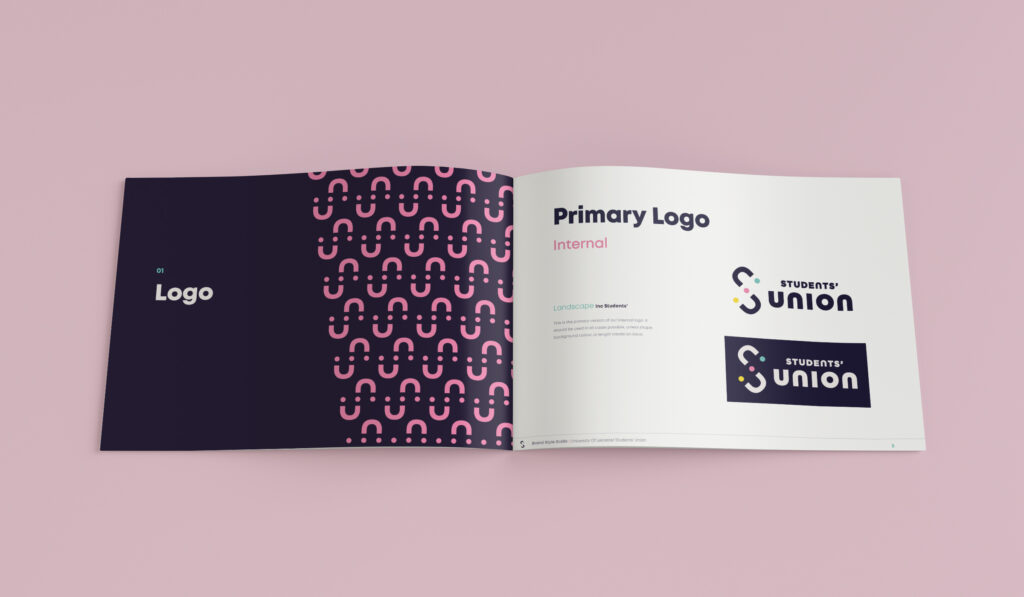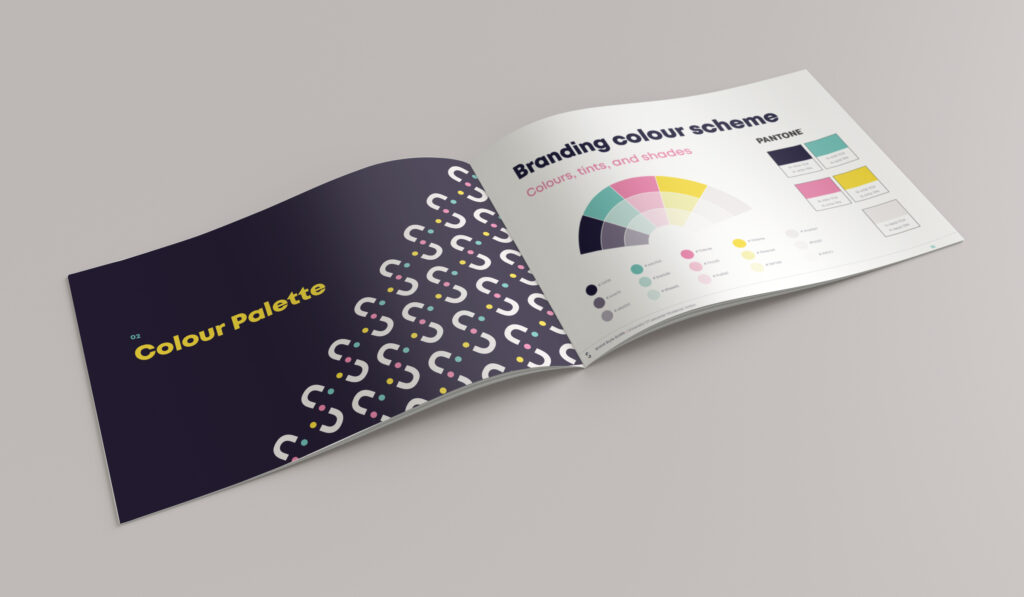 The favoured logo was based around arches (for the union's support network); connecting shapes (for the coming-together and unity of people), and smiling faces (for the happy students!). The three dots within the icon represent the union's key areas: voice, opportunities and support. For the colours, we settled on a vivid palette of pink, green and yellow.
Next came the animation. To mirror the liveliness of the visual identity, we needed to create something dynamic. A carefully-chosen contemporary music track dictated the pace. The text and motion graphics were animated to the beat, giving the animation a youthful and energetic feel.