Introduction: The Software Industry
Working in the SaaS (Software as a Service) or on-demand software industry you'll sense a buzz around the rapid expansion and evolution within your sector. Leading the way are the rising juggernauts, disrupting business applications as they charge through the industry landscape. There's a shake-up in all areas of business, including administration, storage, databases, security, recruitment, HR, management, finance, communications, marketing, sales and CRM. New software solutions are emerging everywhere you look.
Many of these delivery models are shifting over to the cloud, so not only are businesses seeing the benefits in scalability, but also customers are able to set up what is essentially a virtual office, with the flexibility of connecting to their business any place, any time.
Currently worth almost £70 billion, the SaaS industry owes thanks to the growing number of web-enabled devices used in today's business environment (e.g. smartphones, tablets), making access to data even easier. With the launch of 5G, we're seeing a huge upsurge of businesses switching to cloud-based operations, to:
Increase speed, efficiency and ease-of-use across all delivery models
Improve collaboration and virtual co-working
Improve product development and customer service
Reduce system upgrades, new hardware and software included in a contract
Reduce or removal of wages and fees from expert staff or contractors
Lower energy consumption costs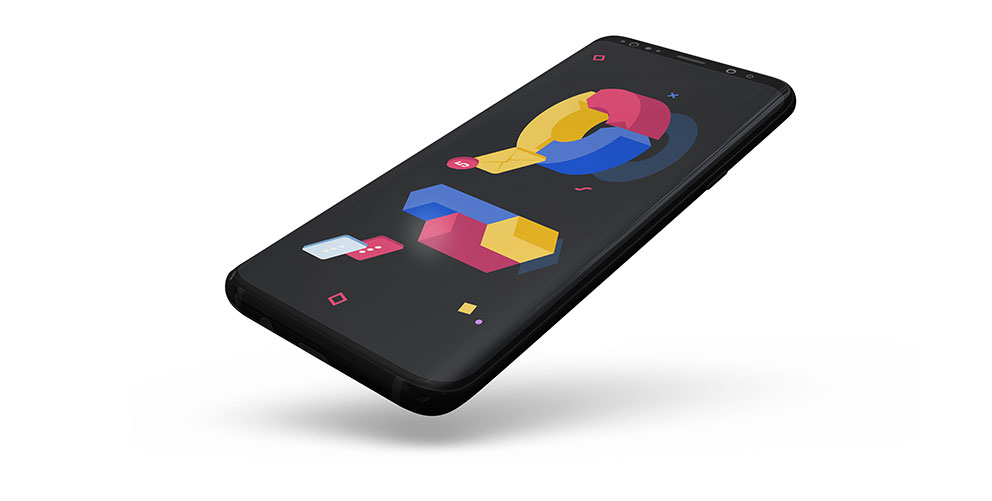 Your Market
Yes, you're a geek. You know your industry and your product like the back of your hand. You can passionately reel off the product benefits and explain the technical ins and outs, but you need to remember that knowledge can be a curse. If you're talking in your language then, chances are, your potential customer (a non-expert) won't understand.
Even if your organisation predominantly sells through business partners and software resellers, you should still be considering that direct contact with the end user. Having close relationships with partners and distributors has both advantages and drawbacks: association with illustrious brands gives you status and credibility, but are you confident that they are promoting your brand as succinctly as you would?
When it comes to your software, your customers have one thing in common: they are all looking for a business solution. The challenge is that they don't all have the same purchasing behaviour. Everyone is different, so a one-size-fits-all approach simply won't work.
Your potential customer groups may want:
– a short burst of key information they can watch, listen to and learn from
– to read proof of capabilities, reviews and testimonials
– to immerse themselves in all the information you have to offer so that they feel fully up to scratch with all technical details
The one thing that is consistent between all of these audience types is that your proposition needs to be packaged up in a clean, simple, consumable format.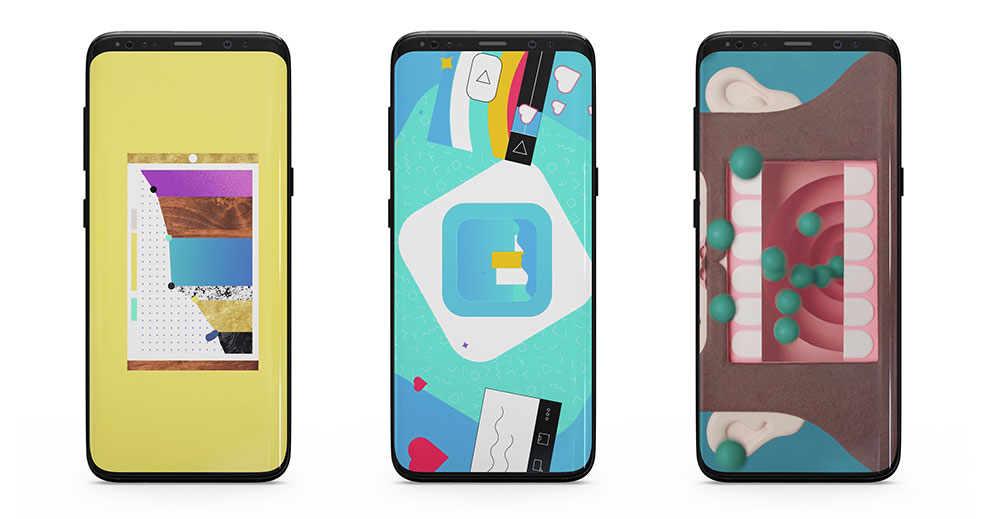 ---
"The average user spends 88% more time on a website with video."
---
Challenges and Frustrations
Old fashioned direct marketing
Whether it's done in-house or via external resellers, I can guess that your business is predominantly using email marketing and cold calling to communicate with prospective customers. Correct? Well, then you're already behind the curve.
Your sales teams need effective resources and assets as promotional aids and for use in demonstrations. Direct mail and telesales do not always yield results, perhaps due to unfamiliarity with the brand name, an irrelevant message or inadequate data. The issue is that your potential customers' inboxes are full of unopened sales messages, and cold calling is exactly that: cold and impersonal. If you're reliant on distributors and partners promoting your products, it's time to give them the ammunition to leapfrog over reception gatekeepers, dodge the junk folders and land right into the hands of your perfect customer.
Competition
Moving to cloud computing may reduce the cost for your customers in managing and maintaining their IT systems, but it's becoming increasingly tricky to get your message out in such a noisy, competitive market. With the opposition taking advantage of the technology and launching products similar to your own, your unique selling points aren't quite so unique. You need a way to stop your thunder – and your clients – from being stolen.
Need for speed
With busy lifestyles, patience and attention spans are at an all-time low. People want content that's easy to consume and, more importantly, they want it NOW! If it takes more than 2 clicks or it's 'under the fold' (your landing page screen), you may have lost them for good.
Your organisation needs to communicate the benefits of your product swiftly and efficiently to all different consumer groups. If a potential client isn't sold at the on-boarding stage then you can kiss goodbye to a demo or consultation being booked. Browsing culture means website visitors need clarity and condensed, specific information, delivered efficiently. Unless they've already bought into – and are fully immersed in – your brand, they're not going to read pages upon pages of text or download information-heavy PDFs.
Solution
Animated software explainers can make you stand out from the crowd in a fiercely competitive market. In under a minute you can demonstrate great customer service, your product's excellent price point and how easy-to-use it is.
Simplicity is the key. Your business might have complex processes and products: how do you relay the information to your customers without anaesthetising them?
Dissect and filtrate information to make it more digestible and easy to understand. Animation also gives you more freedom to be creative. Inject a bit of expression and whimsy and make your brand more accessible.
Whether the potential customer is after reams of analytical data, consumer reviews or testimonials, or only wants bite-sized facts, we know that all consumer groups will watch a video. Following that, the only calls-to-action must be to:
– Dive straight into a demo booking
– Direct to the next stage of information consumption
– Speak to a sales advisor
Distribution of your video
Give your video a stage and a spotlight. Once you have created your explainer, it's time to get it to your market.
Website landing pages
After extensive testing and analysis, we believe a well thought-out landing page is the most effective way of showcasing your video within your website and generating leads.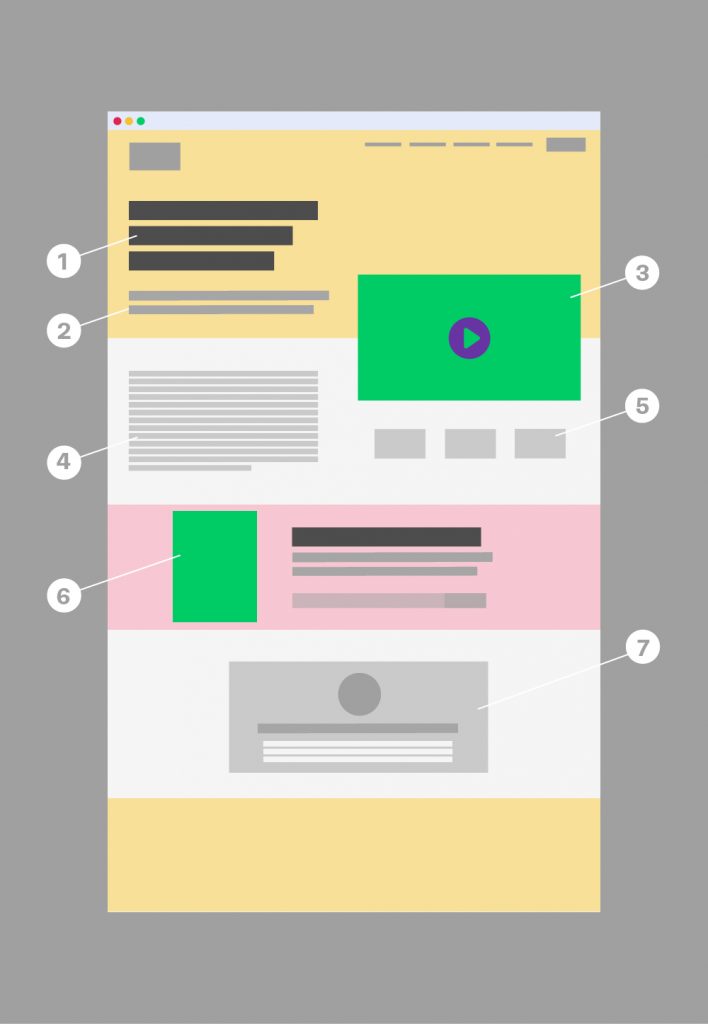 Eye catching headline
Compelling subheading
Video
Clear and direct copywriting
Clear and direct call to actions
Lead magnet / data capture form
Testimonials or case studies
LinkedIn Video Ad campaigns
SaaS or software development is not niche, but it's also not something you'll commonly see advertised as you scroll through your social feeds. Due to market identification, purchase behaviour and the nature of the platforms, social media is not always the sales funnel starting point for effective lead generation. However, through LinkedIn you can direct your video ads at key decision makers: stop them in their tracks as they peruse their feed or open their InMail. Once they've watched your video content you can then send them on their way to your website product pages.
Facebook, Instagram and Twitter remarketing
Going in cold, these social platforms might not be the most useful way of building brand awareness. However, to those who have already visited your web pages, remarketing is a cost effective method of re-engagement. Don't let prospects slip away: remain firmly on their radar.
You can use the behavioural analytics data to hone your LinkedIn video ad campaigns for better optimisation. When running video ads on any platform just make sure you measure impact and create reports with advanced analytics.
---
"97% of businesses using explainer videos say it helps users understand their business better."
– Wyzowl
---
Opportunities
Advance in new marketing tech
Introduce a more fresh, modern, user-friendly approach to appeal to your end users and set yourself apart from the competition. Just by utilising video within your online/offline marketing, you're evidencing how you listen to your clients' needs and your openness to future developments in online marketing. If your software is ahead of the game then so should every other facet of your brand comms.
Build your company brand
Raising your brand awareness is paramount to introducing yourself in the market, educating your audience in what you do, building your team and finding new customers. Do this effectively and carve yourself an identity that disrupts and distracts.
Engage with ideal customers
By distributing your video ad to the right market and individuals, you'll build traffic to your site comprising warm, responsive, ready-to-buy customers. Perhaps they are still at the market research stage? No problem. By adding tracking pixels, retargeting allows you to stay in their peripherals until the time is right.
Increase bookings of software demos or consultations
This technique of video marketing isn't to convert the customers to whom you've always sold. It's designed to convert those you keep losing through failure to cater for their needs. It's a multi-behavioural consumer market so give them multiple channels to engage with.
Turn more prospects into customers
Follow up, follow up, follow up. Remind viewers and site visitors about how great you are, with new and more concise video. Once prospects have knowledge and confidence in your brand and products it's time to convert them into customers.
Retain customers and make them loyal clients
Remember a customer is only a customer if they buy twice. Increase your customer loyalty by not only providing a world class product and service but continuing to offer useful and super creative video content at every customer touchpoint.
Financial stability
If you want consistent sales results and to remove yourself from the cashflow rollercoaster, take control of your pipeline. A structured and intelligent marketing system will bring predictability to your monthly revenue.
Reduce marketing wastage
After you've tested and evaluated your lead generation growth you can then compare this to the time and cost that is allocated for your other marketing strategies. It's time to lose the 'it's always been done this way' approach and start maximising the 'way that works' approach.
Repurpose the media
All your video content can be chopped up, edited and redistributed as video ads, sales presentations and campaigns on LinkedIn, Facebook, Twitter etc. Try to make sure your content isn't time reliant or too specific so you can carry on getting success for months and months.
Transformation
Clearer visual identity and message
With your newfound knowledge in video marketing and engagement, you'll start to see the power of clarity and a simplified message. Your transformed online marketing and digital touch points mean you can migrate your results within all your marketing products and internal communications.
Reinvest the profit into new innovations
Your increased product sales and revenue will allow you to reinvest back into your new video marketing and innovation of new platforms and engagement methods. Technology such AR and VR are here, revolutionising content consumption, education and training, so you need to keep innovating. Keep pushing the envelope.
Book a discovery call to find out how we can support you in creating animated software explainers for your brand.