Throughout our research and the combined work in wider fields of study we accumulate so much documentation from conversations, discussions whilst obtaining so much knowledge, insight, and innovative ideas. Content that the world needs to see, hear and feel. So what happens to this valuable educational IQ? Often it sits in white papers, a poster, research notes and feedback or if we're lucky it's documented through case studies, journals and video on a website. What if I told you that this valuable content could have a home that not only intelligently filtrates and re-purposes into new engaging, accessible content but can increase your knowledge, create new discussion and debate, grow your network, build your profile (and brand) and increase credibility within your field. Say hello to a content channel.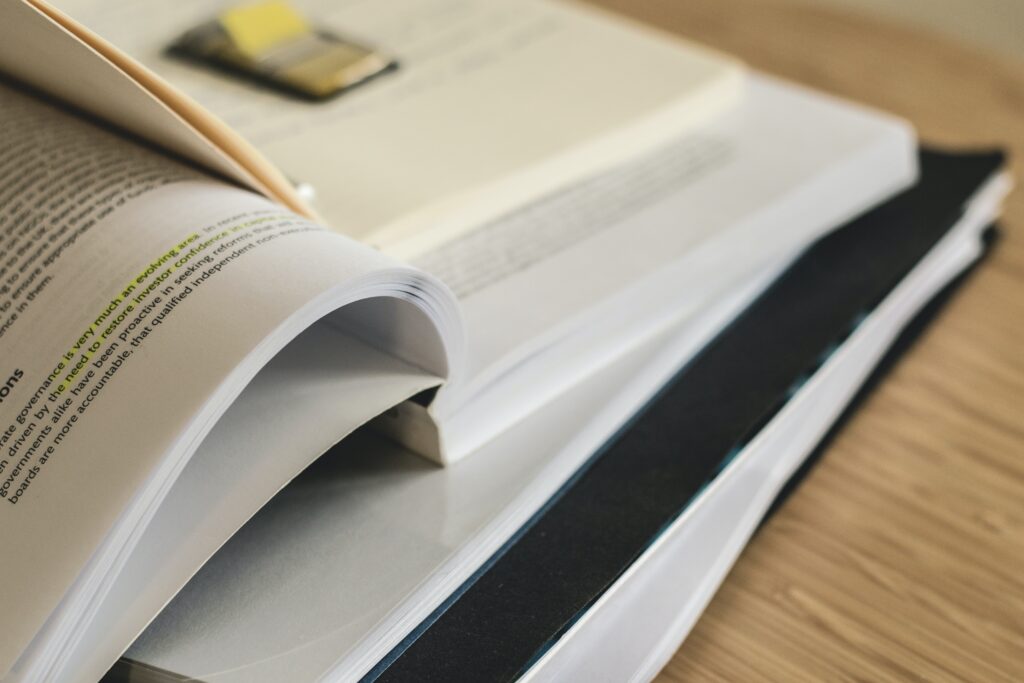 What is a content channel?
Creating a channel isn't just a platform to champion your industry and amplify your individual voice and expression but to learn how to leave a blueprint of your research and lead more minds to advance it. It's a method to become the trusted voice in your field OR the positive role model of your sector.
Not another website
Often under the banner of a vlog, podcast, e-learning or web-based application a content channel isn't an extension of your brand, project or organisation. Your channel isn't about you, it's about the audience.
Impartial and unbiased
The whole reason for creating an independent channel that has no or little association with a lead partner or sponsor is so the channel stands to champion the category and space and not the needs, wants and desires of a specific organisation or institute. A research project however can lead the channel as often it stands for impartiality and drives innovation, knowledge and data from an unbiased stance.
Reasons to create an independent channel
Invite people to think differently
Be self fulfilled but serve others
Create content that is intellectually rigorous, interesting and high quality
Be respected by academics in related fields
Build new audiences
Engage stakeholders with media or a format that resonates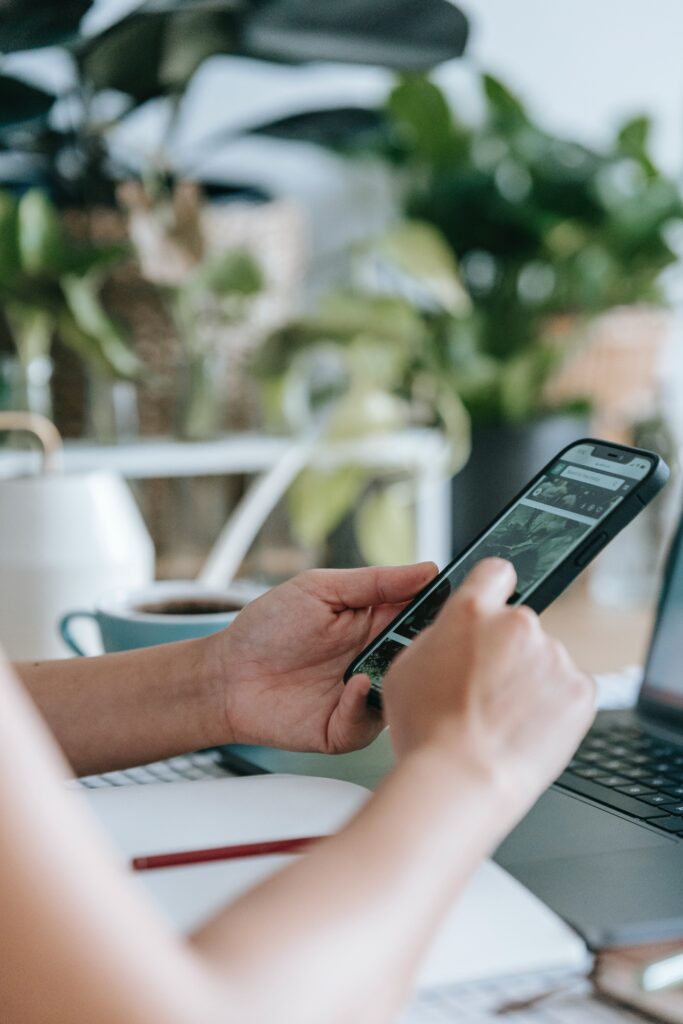 In this article we will outline key steps to building a channel. This includes:
Define the category or space that you want to explore and advance
Create the strategy
Establish the channel as a trusted voice
Creating content
Monitor, adjust and scale
1. Category
Sustainable energy, alternative cancer treatment, ancient Greek mythology and regenerative agriculture are all categories. Category design introduces the world to new ways of thinking, living, working and playing. Channels that explore new categories move the world from the way it is, to the way they think it should be—often by solving a problem people didn't know they had, or by reimagining a known problem and then creating the potential for a radically different solution. When defining the category in which we want to explore it's essential that we put the desired audience front and center of the conversation.
Channel engagement
Let's do the homework. How do we find positive qualitative audience Insights? The origins of channel creation should always be about engagement with target audiences. The only way to get these insights at the beginning is qualitative. It's not going to show up in a dashboard or a report. This is often the obvious reason why researchers often struggle with online engagement because we only measure quantitative website and online channel data and analytics with software which is limited in scope & biased to favor direct-response engagements from visitors who are not aware or connected to our subject and purpose.
When speaking at live events or as a guest on podcasts we can observe audience engagement. At conferences, webinars/seminars, workshops and live events, the questions that get asked, what people say in the chat, sending direct messages etc. are the closest insight to what is going on in our audiences' hearts and minds. These qualitative signals can confirm that a channel is valuable to the audience and provides insights in how to design a category and build a channel.
2. Strategy
Every channel needs a game plan. All research communications should have a purpose, and defining clear objectives early on is a key strategic first step. Ask yourself this: what is the essence of what we're trying to create here? What does success look like? How do you want to inspire wider audiences? What do we want audiences to do/act? Answering these questions will not only help to provide clarity in your direction forward but also provide benchmarks for success. A strategy can be broken down it's key sections:
Objectives
Challenges
Work packages
Timeline
Roles and responsibilities
Once a strategy is in place we can then start to build the channel and position ourselves in our category by solving problems.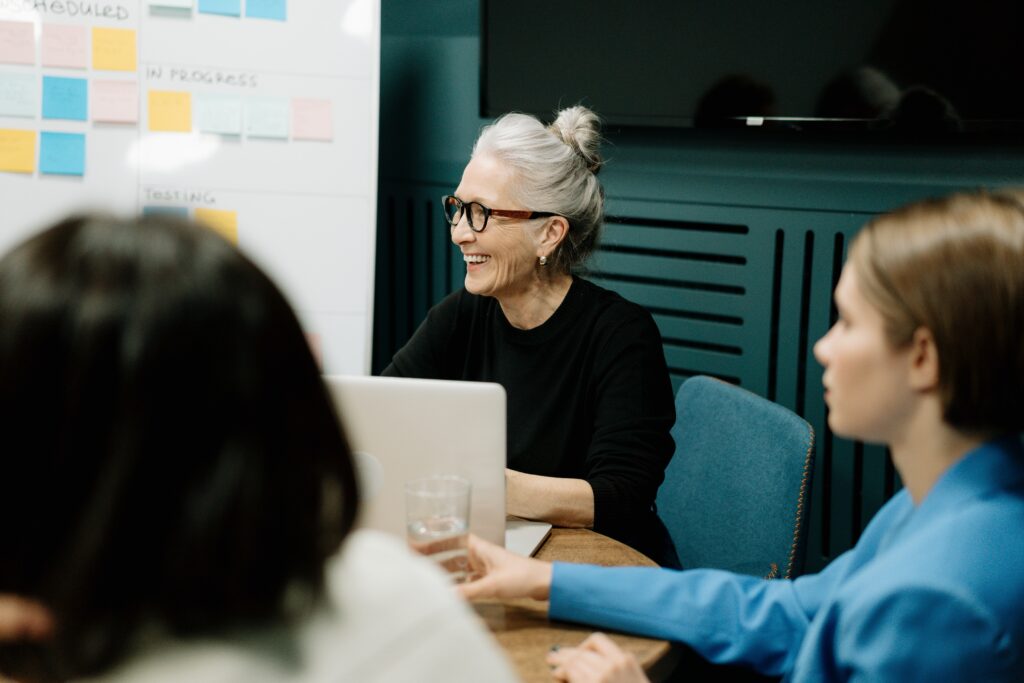 3. Establish the channel as a trusted voice
To establish ourselves as a trusted voice within our category or space we must generate demand. There are 3 areas to develop: Create, counter and capture.
Create demand
The most important and most impactful. Creating demand is about educating audiences in a non intent-based channel to move them into an action cycle. An action could be identified as attending an event, downloading or buying more content, signing up to a course, workshop or seminar and reaching out to start a relationship, partnership or becoming a member etc. Channel hosts are often perceived to be in control of how many stakeholders are interested in the space for a particular category AND are often seen as the category or research leader.
Counter demand
While not well-understood by research teams, counter demand is a critical strategy for category creators and thought-leader innovation. It involves "intercepting" audiences while they are looking for an established category, and redirecting them to your new, different category.
Example: Someone searches "sustainable space exploration" on Reddit, but they find your post that says "You thought regenerative nuclear fuel cells can sustain space travel, but what we actually need is clean hydrogen fuel cell technology."
Capture demand
Capturing demand is becoming a common strategy and also the most expensive. Here, research project teams use industry specific, language, jargon and scientific imagery data/graphs/images etc within presentations and academic sites and forums to try to capture existing demand for an established category, technology, or innovation. Because they only focus on capturing demand within their academic circles, the organisations/people that are actively seeking knowledge and expertise don't see them as their preferred channel or simply cannot understand the subject matter and so we are going to lose most of those opportunities. It becomes very expensive to do this over time. Teams continue to experience a lack of engagement by not breaking down virtual barriers and inspiring with accessible, easily digestible and highly valuable content.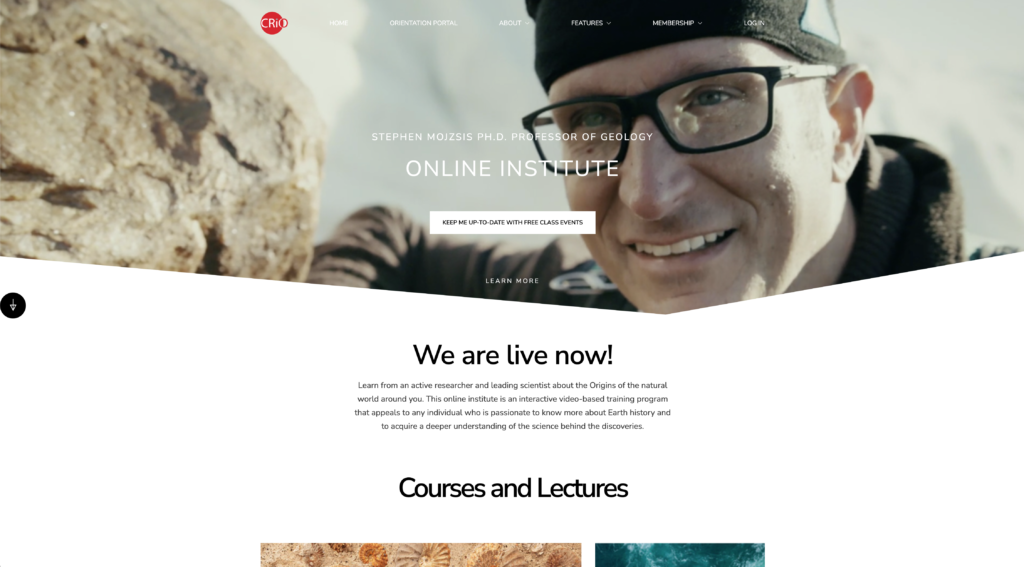 4. Creating content
Use design thinking to solve your audience's problems. Content design is the purposeful designing of a content experience that solves the category's problems. The goal here is to figure out "content/category fit."
Start now get perfect later
Academics are renowned for procrastination. Perfectionists are often very mindful of their self projection. This can cause havoc when generating content. The little red recording light can strike fear into the best of us. Solution? Just record something and put it out to the world. What next? Do it again. And again and again until that little light no longer worries us. Making great content takes time. Your first pieces will be dreadful. Accept it.
Monologues and rants
Until you have some guests lined up you may want to do some simple talking directly to camera or mic recordings. Between 5 and 20 mins of thought leadership- Ideas, views, opinions and advice. Start to build the feeling of where your content is going.
Equipment and tools
Often channels start from humble beginnings. You can pretty much start a channel with a smartphone, free editing software and a free platform i.e social media or YouTube. Have a budget? Spending it on training. Recording, editing and presenting. Try and get familiar with all the processes on your own or as a team so you're confident with how it works plus being able to give it a more personal touch. Once you have a format and style you're happy with you can then bring in more expertise and more advanced professional equipment.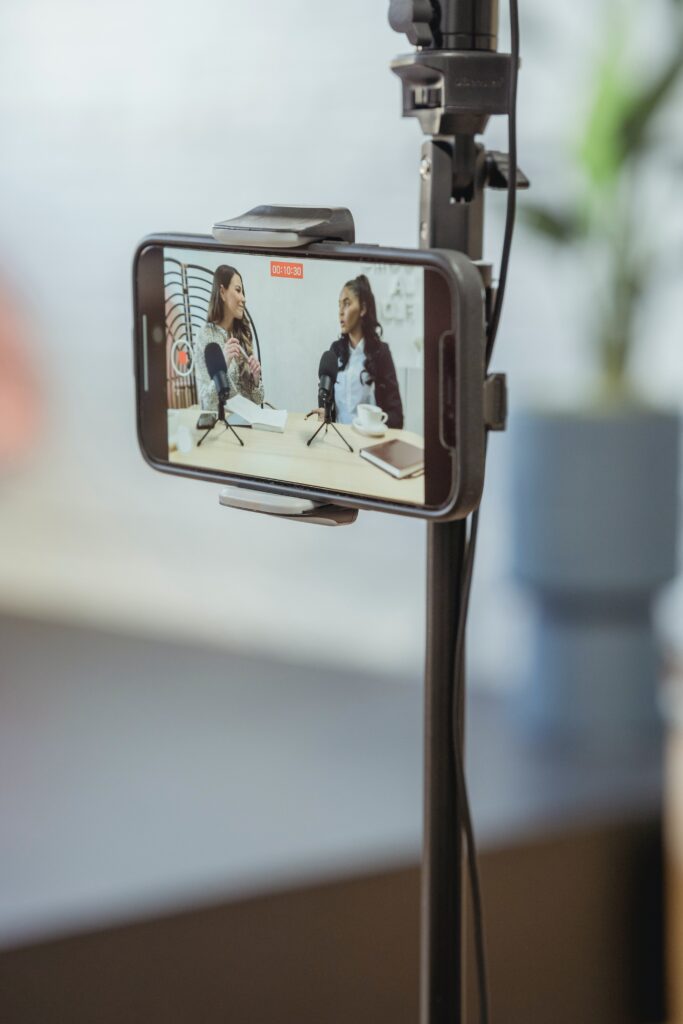 Interviews and conversations
Season 1 – time to reach out to our inner network. Who holds great conversation, who inspires us, who's pushing boundaries and creating innovation. Get them booked in for a conversation. Hit record and flow. Have some questions on stand by (you probably won't need them!). Be clear on what content you want to extract and always make sure the conversation is relevant and not in-house.
Season 2 – reach out to new faces, influential minds and thought leaders in our space.
Video or audio?
Simple answer: both. If you're looking to go with a podcast, record your zoom interviews, bring a camera/use your smartphone at conversations. If it's a vlog you're focusing on, use the audio as a podcast. Repurposing content and using it on multiple online channels will increase the range of available platforms to optimise and increase listeners and viewers.
Content platform or website?
Simple answer again: both. Keep you content on the platform of choice (there's many). YouTube is a great place for video as not only is it free but it's also a great way of getting your content seen organically. You may then want to filter and categorise your content in a way that suits you through a website. Same with podcasting. You can upload all your content to a podcast hosting platform such as captivate.fm and then categorise and organise it on a website.

5. Monitor, adjust and scale
Every now and again we need to kick the tires. Channels need a regular MOT and fine tuning. Rome wasn't built in a day and building a channel is a network activity. It takes time. Metrics to study: Who's watching or listening to our content? What's the quality of engagement? Which content is performing the best? What isn't working?
Gathering insights and intel is a major component of channel building. What gets tracked gets measured. And as the saying goes 'What gets measured gets done'. Again, go back to the strategy- what is it we are trying to create here? What does success look like?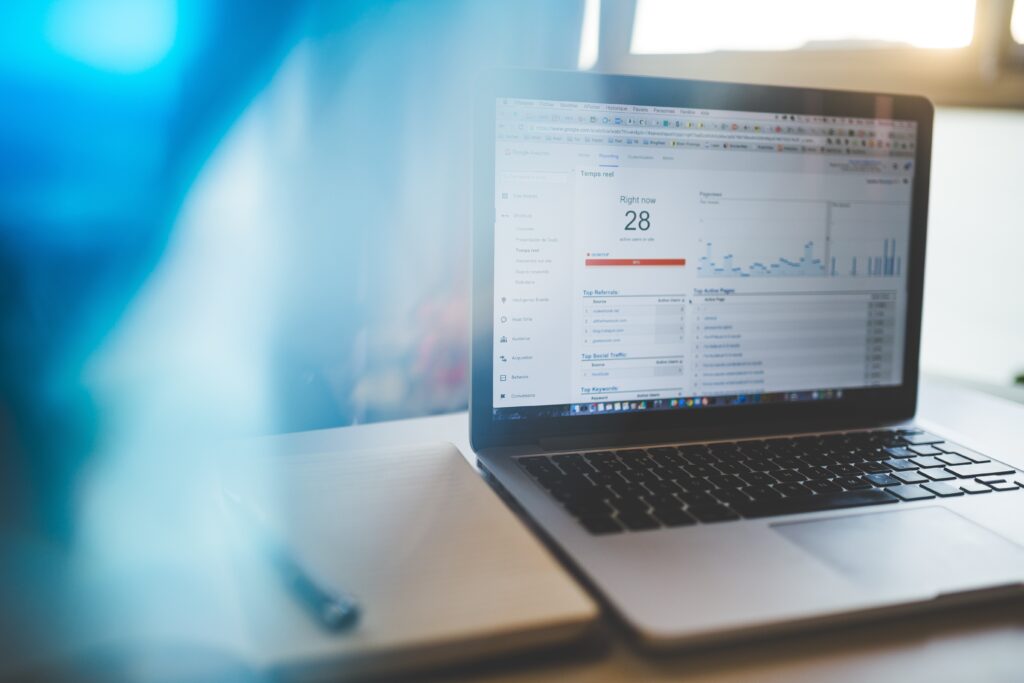 Conclusion
Creating a channel for our research can take our discussions, findings and thoughts to new highs. Most of all, they create, and subsequently capture, the exponential new value generated by an ecosystem of peers, colleagues, inventors, designers, scientists, partners, investors, and community leaders. It's all about teaching the world to abandon the old and embrace the new. Start building your new channel today. Your community is waiting.
"Try not to become a man of success. Rather become a man of value."

Albert Einstein
If you would like some help and guidance to build a content channel, we can help – just drop us a message.
---
Like this article? We've got loads more where that came from. Sign up to Project: Insight, our fortnightly email digest for best practices in research dissemination and creative innovation for projects.

---