You have a distinct vision for how something can be advanced. You're ready for this vision to become a reality. There's valuable research to be done, and you're passionate about developing it. So there's only one thing for it: to get stuck into the tricky business of writing research grant applications.
Building a Research Grant Application
Building a successful research grant application is something of an art form. Through your proposal, you have to convince reviewers that your research project stands out from the rest and is vital to the advancement of your chosen subject. In addition, in today's digital world, funders are beginning to expect researchers to do more than get published and passively hope for impact.
Communicating your Research Worldwide
With Plan-S and the increasing pressure to expand Open Access, setting aside a budget for communications and showing that your findings can reach beyond academia's gravitational pull and into the broader community is essential.
"Invisible research is, by definition, low-impact."

Martyn Lawrence, Emerald Publishing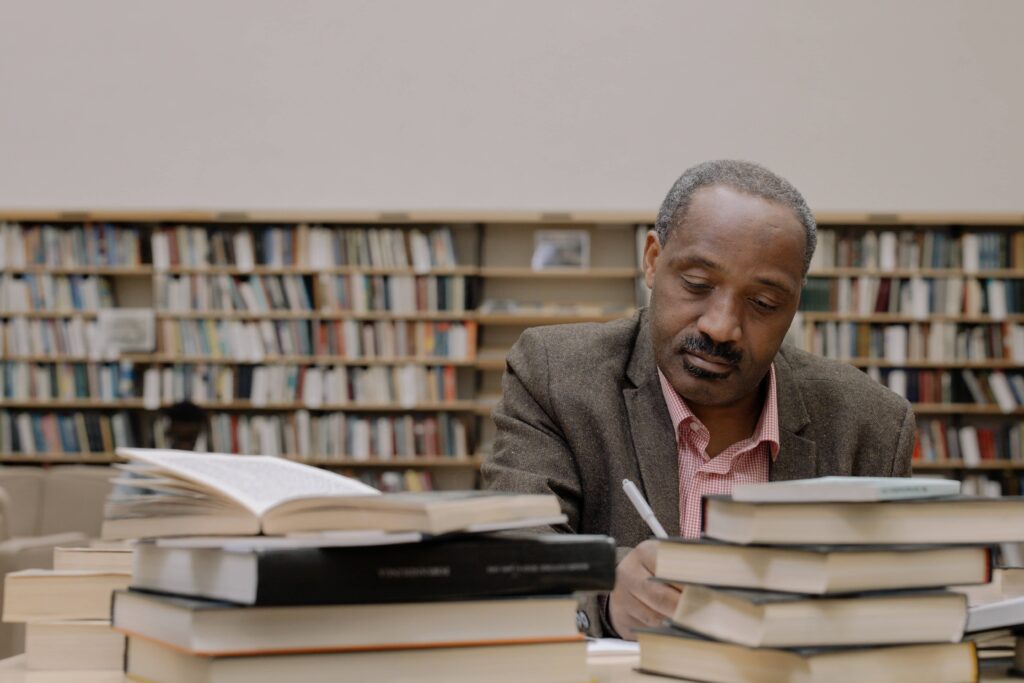 Academia and the Wider Public
For researchers, this added dimension to grant applications may be challenging to address. How do you bridge the divide between the formal world of academia and build a plan that translates academic pursuits into stories? Stories that the wider public would find exciting and digestible? John Tregoning, Senior Lecturer in the department of infectious diseases, Imperial College London, weighs in on how to improve the odds:
I tend to think of my lab as a small business, with me as the entrepreneur at the helm – although I am probably closer to Del Boy Trotter than Mark Zuckerberg.

This is just one of the many tortuous analogies I use to make sense of an academic career (because, let's face it, academia doesn't make much sense). Grants are the sales pitch that shore up the lab's cash flow.
And so, what does every small business need to excel at to survive and have a long-lasting impact? Branding, marketing and communications. And like all small businesses, there should be a dedicated marketing and communications budget. As a rule of thumb, we say that 15% of research funding should be reserved for communications – and that 15% used wisely can create a remarkable impact.
Prioritise a Communications Strategy and Make the World a Better Place
At its core, communication is all about building connections. Having a well-laid-out comms plan that you can present in your proposal can help you to establish a connection with research grant reviewers. It can position you as someone who ably and willingly wants to serve the communities who are actively seeking the knowledge you hold.
Level-Up Through Gamification
In recent years, using gamification as part of an academic communication strategy is gaining momentum. This uptake isn't surprising. Playing games is not new, and neither is using games to engage people. But applying game elements to traditionally non-game contexts is a fun, competitive way of conveying messages and engaging wider audiences.
Documentation Through Video is More Than a 'Nice to Have'
More and more people are turning to video platforms like YouTube to quench their thirst for learning and develop their understanding. Here lies a vastly untapped opportunity for researchers to effectively communicate their knowledge at scale.
Aside from the obvious broader societal impacts of making what you know accessible and engaging, it also has a key benefit for your team internally: clarity.
Where written documents allow you to add in extra details and nuances, a video format forces you to consider carefully what you want to say. This can help you to fully crystallise your concept and get comfortable in telling the world your findings along the way.
Adrian Smith, Ph.D. is the head of the Evolutionary Biology & Behavior Research Lab at the North Carolina Museum of Natural Sciences' Nature Research Center. He uses video to bridge the gap between academic research and public awareness of insect science.
The Impact of Collaboration
This can be hard for researchers whose core skill set doesn't include communications and marketing. Becoming both a content curator and translator of your specific field can seem like an insurmountable task.
But that 15% of funding you've set aside is there for a reason – don't be afraid to partner with a specialist agency to outsource editing and to help shape messaging. Many researchers entered their field because they wanted to make the world a better place. By partnering with communications experts you can extend the influence of your research far beyond your fellow academics.
Embrace the Endless Possibilities
The possibilities for turning your research into a story that a broader audience can connect with are endless. There's an infinite list of mediums to choose from, such as creating a brand identity and website, virtual reality prototyping, 3D modelling, webinars, interactive presentations, and vlogging/video documentation. Which one works best for your project will depend on what you want to convey and to whom. However, if you are to choose just one medium, documentation through video is essential.
Can we help you with your research grant?
We've always got a load of ideas when it comes to disseminating research creatively. We'd love to have a chat about how we can help you become an academic comms superstar. 
---
Like this article? We've got loads more where that came from. Sign up to Project: Insight, our fortnightly email digest for best practices in research dissemination and creative innovation for projects.